Norway may host US Marines starting January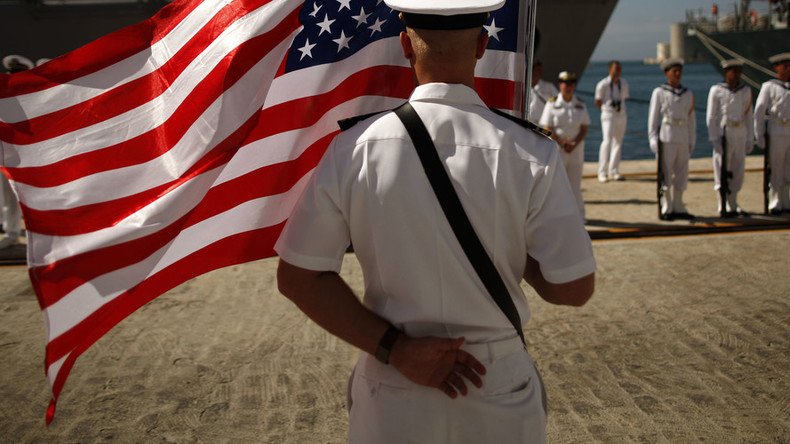 As soon as early January, Norway may permit the US Marine Corps to deploy troops on its soil, furthering NATO's goal of placing more military assets on Russia's border, according to local media.
A rotating force of 300 US troops would be deployed in Vaernes, an air station outside the central Norwegian city of Trondheim about 100 kilometers from Russia, as part of what NATO claims to be an effort to deter "Russian aggression," Norway's Adresseavisen newspaper reported.
READ MORE: Norway mulls US troop deployment on its soil – Defense Ministry
The plan is yet to be approved by the Norwegian Parliament, where several parties oppose it for various reasons. Some politicians say inviting the US marines would violate the spirit of Norway's 1949 commitment not to host foreign troops, while others say the government should not outsource its national security to the United States. Defense Minister Ine Eriksen Soreide is to address the MP's concerns before they vote.
Meanwhile, US officials say maintaining 300 Marines in Norway would be beneficial.
"If approved by the Norwegian government, a Marine Corps presence in Norway will increase NATO's ability to rapidly aggregate and employ forces in Northern Europe," Major General Niel E. Nelson, the commander of US Marine Corps Forces Europe, told CNN.
Soreide cited the US' long-standing alliance with Norway in backing the deployment.
"US participation in military exercises and training in Norway is one element in this longstanding and close security policy relationship. Considerations about how to tailor allied exercise activity in Norway is a continuous effort," she said.
Norway, a NATO member, has already renewed a Cold War era practice of storing military equipment for the alliance in a series of caves. The stockpile is reportedly enough to support around 15,000 US Marines.
NATO claims that it needs to station additional troops in Eastern Europe to deter a possible "Russian aggression." It has deployed 4,000 extra troops in Poland and the Baltic States, which have been the most vocal in expressing fear of Moscow.
Russia denies that it poses any threat to NATO and has slammed the alliance for using scaremongering tactics to justify larger budgets, while compromising Russian national security.
You can share this story on social media: