Norway mulls US troop deployment on its soil – Defense Ministry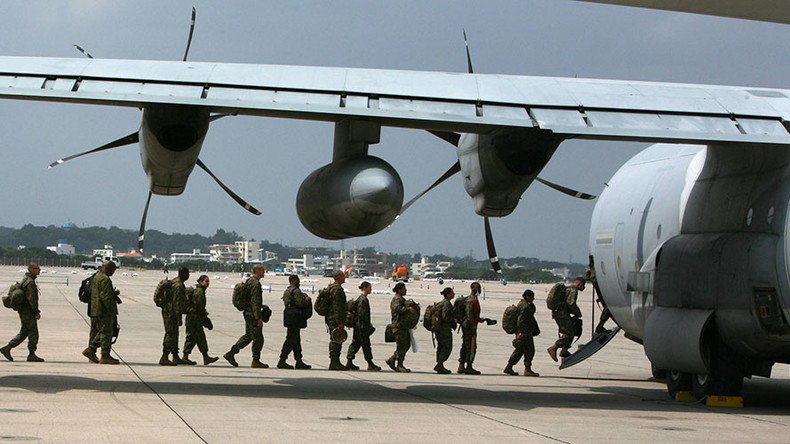 Norway is looking at making a "long-standing US wish" come true by allowing American Marines to be placed on its soil, according to the Nordic nation's Defense Ministry. The plans currently being discussed could reportedly see the deployment of 300 US Marines.
The US troops would be deployed to Norway "on a rotational basis," but currently "there is no question of permanent deployment," said Norwegian Defense Ministry spokeswoman Ann Kristin Salbuvik.
But planning is underway, and "assessments have taken place within the military to look at the options for additional training, storage and this kind of thing," she told AFP.
According to Norwegian media, not much has been worked out aside from the number of Marines that would be stationed at the Vaernes military base near Trondheim. The plan for deployment has however been in the making for a while, according to several defense sources speaking to Norwegian newspaper Adresseavisen, and translated by the Local on Monday.
The deployment will reportedly take place about 600 miles (965km) from the border with Russia, which is in the Arctic Circle and spans 125 miles.
The plans may strain the already tense relationship with Moscow, as it breaks Norway's promise not to deploy foreign troops on its territory – something it committed to in 1949, in response to Soviet fears. The promise was conditional on Norway not feeling threatened, although a later amendment was added which permits military drills to be carried out.
Not everyone in Norwegian circles was aware of the plan as of Monday. Some members of the Foreign Affairs and Defense Committee were caught unawares, and Center Party MP Liv Signe Navarsete informed the Norwegian paper she will be sending a letter to the defense minister to clarify the matter.
Meanwhile, NATO has plans to deploy 4,000 more troops to the Baltic region by next May. Czech Army Gen. Petr Pavel, who commands the European forces of the military bloc, has said the deployment will not be "exclusively about a training presence," and insisted the troops will "serve as a deterrent and if necessary a fighting force."
You can share this story on social media: