Interpreter raped by alleged Afghan migrants near Calais 'Jungle' camp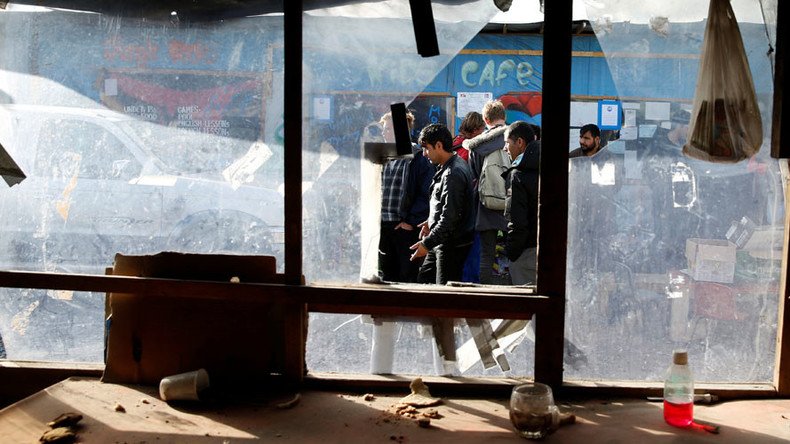 A female interpreter for a French journalist has been raped near the notorious Calais 'Jungle' migrant camp, the authorities confirmed. Reports have also emerged that the woman's attackers were three Pashto-speaking male asylum seekers.
The incident took place when a Pashto interpreter and a freelance journalist were making a story about the 'Jungle' camp for France 5 TV channel on Tuesday morning, according to Pascal Marconville, prosecutor of the city of Boulogne-sur-Mer in the Pas-de-Calais region.
"A 38-year-old Afghan interpreter, based in Paris, was accompanied by a freelance journalist… who was preparing a documentary for France 5 about unaccompanied children," Marconville said.
Somewhere between 2am and 3am local time the interpreter and the journalist were approached by three Pashto-speaking men, according to the prosecutor.
The attackers were "a priori migrants" from Afghanistan, a judicial source told AFP, quoting witness accounts.
The alleged asylum seekers initially wanted to steal the pair's equipment and camera.
One of the men then reportedly pulled out a knife and forced the interpreter to have sex with him, while two others stood nearby, threatening the journalist with a knife.
Once the attackers had let them go, the victims rushed to a police station in Calais to report the incident.
"The victim was examined by a doctor, who confirmed rape. Samples will… determine the genetic profile of the attacker," Marconville said.
Police have opened a manhunt for the three attackers and have begun an investigation into the case.
The Calais 'Jungle' houses between 5,000 and 10,000 asylum seekers, according to estimates from different human right groups working on the site.
On Tuesday, an administrative court in Lille upheld its decision to close the notorious camp. According to the court, dismantling of the camp "does not disregard the principle of prohibition of inhuman and degrading treatment."
The removal of the camp "aims, on the contrary... to put an end to such treatment, to which migrants are currently subjected," it added.
The inhabitants of the camp – who are mainly from the Middle East, Africa and Afghanistan – have traveled to France in the hope of crossing the English Channel to the UK, often having had their applications rejected elsewhere, or in expectation of better prospects in Britain than in the rest of the EU.
The topic of unaccompanied children in Calais has recently been widely discussed in the media. Earlier in October, the British Red Cross said there are currently some 1,000 unaccompanied children in the camp, with at least 178 of them eligible to go to the UK, due to existing family ties there.
You can share this story on social media: