'Mosul offensive may see violent ISIS militants going back to Europe' – EU security commissioner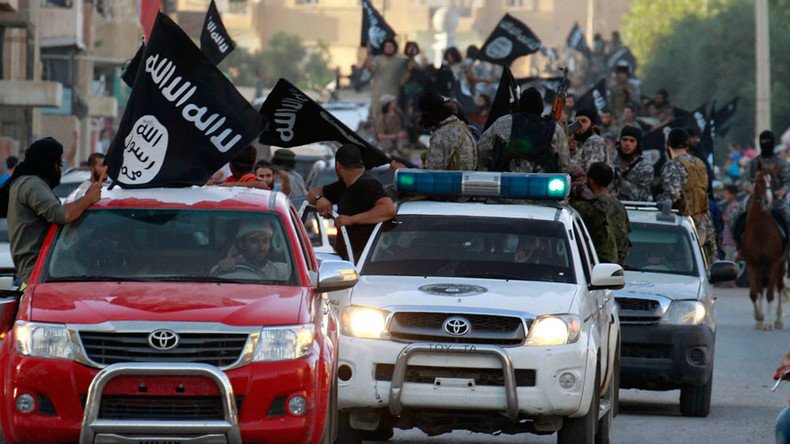 The massive ground offensive to re-capture the Iraqi city of Mosul from Islamic State terrorists may push "violent militants" to return to Europe, where even a small number could pose "a very serious threat," an EU security commissioner has warned.
Sir Julian King, a British diplomat and the newly-appointed EU Commissioner for the Security Union, said in an interview with Die Welt that Islamists can easily make it into Europe, even with fake IDs.
"Re-taking the Islamic State [IS, formerly ISIS/ISIL] stronghold in northern Iraq can lead to a scenario in which violent militants would return to Europe," he told the newspaper. "This is a very serious threat and we must be prepared to face it."
Some 2,500 EU nationals are currently fighting alongside IS in various hotspots across the Middle East, according to King. "Similar cases like that of Afghanistan have shown that only a few of [foreign fighters] come back at the end of the day, as many of them die in action or seek to move to other war zones."
Though a mass exodus of IS militants to Europe after the fall of Mosul is unlikely, the threat should not be underestimated as "even a small number of them is still a considerable threat," he stressed.
The warning comes as the much-anticipated battle for Mosul enters its second day. Islamic State seized Mosul in June of 2014, when it was Iraq's second-largest city, and the terror group's leader then turned it into major military stronghold. It is believed that 4,000 to 8,000 IS militants are entrenched in Mosul, according to Reuters.
While humanitarian organizations say they expect "hundreds of thousands" of locals to flee the besieged city, some unconfirmed media reports hint that thousands of IS fighters have also been offered "safe passage" out.
Last Wednesday, a Russian military-diplomatic official told RIA Novosti that "more than 9,000 Islamic State militants will be redeployed from Mosul to the eastern regions of Syria to carry out a major offensive operation."
Whatever the future holds, the EU security commissioner said it is crucial for European countries to tighten border security. "Nowadays, it is too easy to pass immigration controls at EU borders by submitting a fake documents," King asserted.
Much depends on the competence of the EU countries' border control agencies, the top security official said, adding that Brussels is keen to boost Europe's capabilities to detect potential infiltrators.
"We should also look at security standards of birth and marriage certificates, the documents needed to obtain travel IDs. It is useless to know that the passport is counterfeit-proof if it includes false information," he added.
Questions still abound as to whether those measures will be sufficient after a wave of terror attacks and lone-wolf violence hit France, Belgium, and Germany throughout 2015 and 2016, most of which involved radicalized perpetrators of non-European origin, of whom some came to Europe as refugees, while others were EU nationals with immigration backgrounds that had been inspired by Islamic State's propaganda at home.
READ MORE: ISIS in Mosul may use chemical weapons & 1,000s of civilians as human shields – IOM
Europe has become "a sitting target," just waiting for jihadists to come back from Syria and Iraq, Janice Atkinson, an independent MEP for Southeast England, told RT.
Concerns over militants returning after the storming of Mosul have been raised "all too little, too late," she said.

"There's now about 5,000 (jihadists), who have returned back from fighting in places lake Mosul and Syria… because of Schengen and because of open borders," Atkinson stressed, adding that Europe has no means of monitoring these people.
You can share this story on social media: