ExoMars Schiaparelli lander on course to touchdown on red planet (IMAGES)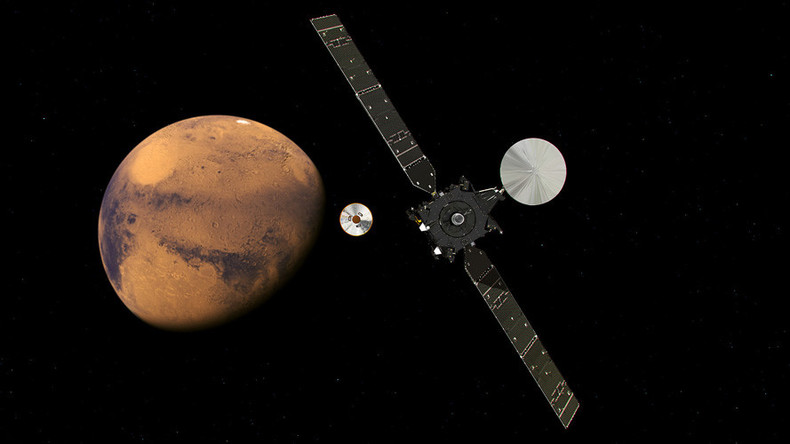 The European Space Agency in cooperation with Russia's Roscosmos is on track to touchdown on Mars for the first time in 13 years after the Schiaparelli lander successfully detached from its mothership.
A joint ExoMars mission between Russia and Europe to glean more information from the Martian atmosphere entered a critical stage on Sunday, with the Schiaparelli ejecting from the ESA Trace Gas Orbiter and making its final movements towards the red planet.
The mission was launched on March 14 this year and the Schiaparelli lander, stuffed with a payload to analyze dust and weather patterns, is expected to reach Mars on October 19.
The craft will enter the planet's atmosphere at 21,000 km per hour and touch down on an area known as the Meridiani Planum.
Meanwhile the Trace Gas Orbiter mothership will search for "evidence of gases of possible biological importance," said the ESA.
The Schiaparelli's final maneuver before reaching its destination was confirmed by the ESA on Sunday evening.
However, not everything went to plan as the craft reportedly did not on-board status information as planned.
Mission experts have since reported that the "telemetry link" with the craft has been restored.