Russian 'journeyman' returns home after 3 years in Syrian rebel captivity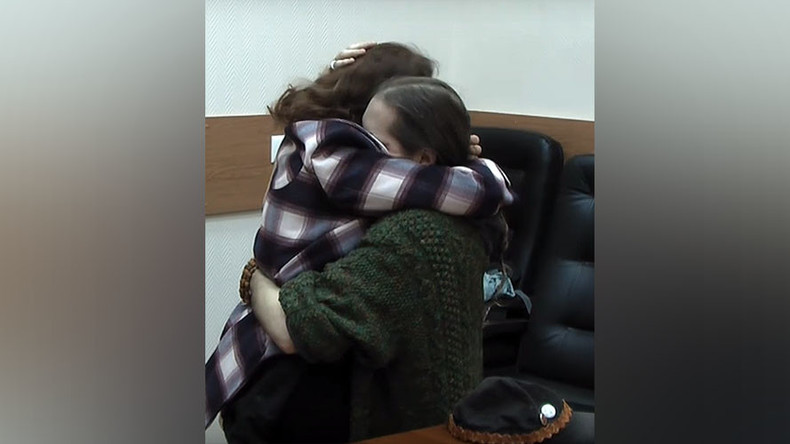 A Russian blogger and traveler, who was abducted in Syria three years ago, has finally been reunited with his family after being held in captivity in northern Syria and then, allegedly, in Turkey, by an armed rebel groups affiliated with Jabhat al-Nusra terrorists.
"A Russian national, Konstantin Zhuravlev, born in 1981, has been returned to the territory of the Russian Federation," the public relations center of the Russian Federal Security Service (FSB) announced. The man "was kidnapped in the north of Syria by an armed group in October 2013, as he was traveling the world, and was held there by force for three years."
"I'm fine," Zhuravlev told reporters upon arrival in his native Siberian city of Tomsk after the FSB completed all the necessary procedures. Despite being kept in captivity for 1,095 days, Zhuravlev called his incarceration a "journey," as he thanked everyone for their support.
"Today my three-year journey ended. I always knew that I would be rescued. The entire three years that I've spent being captive in Syria, it was my journey, which I called 'Alone with the desert' or 'Journey to Sirius'," the man said.
Read more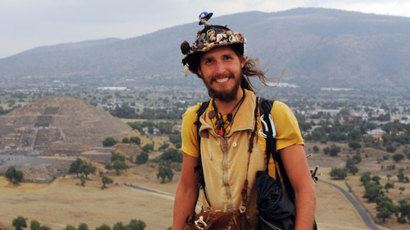 "Now I will start to work for the good of our country. I have brought projects, ideas, from Syria, that will help our country. I believe I had a successful journey," Zhuravlev said.
The former prisoner announced that he will be happy to answer more questions regarding his captivity at a press conference which he hopes to hold in January, after a few months' rest.
Zhuravlev was abducted in Syria near the city of Aleppo by an Islamist Sunni group, Liwa al-Tawhid, while he was hitchhiking from Turkey to the Sahara across Syria. His captors accused him of spying for the government in Damascus.
Following Zhuravlev's capture Russian law enforcement officials launched criminal proceedings into the "abduction of a person by an organized group." Upon his return, investigative authorities in Tomsk reopened the criminal case, and the man has been summoned for questioning.
According to a volunteer Oleg Melnikov who took part in negotiating Zhuravlev's release, the Liwa al-Tawhid armed group, which Russia considers an al-Nusra ally, was, at the time of Zhuravlev's abduction, part of the so-called Free Syrian Army.
Read more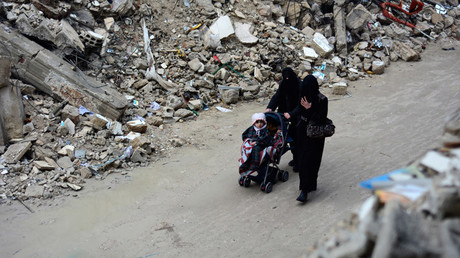 Subsequently, Melnikov, being part of a volunteer movement that works to rescue people from slavery, proceeded to negotiate with the FSA representatives to secure the release of the Russian national. At some point his volunteer group discovered that the prisoner was transferred from Syria to Turkey.
"In August we obtained information that Zhuravlev was on Turkish territory – [information] which we shared [with authorities] including the Russian Investigative Committee," he told RT. "I think it is because of that and the help of Turkish special forces that Konstantin ended up at home."
In the meantime, the Russian Foreign Ministry thanked everyone who was involved in securing the 35-year-old's release.
"As a result of long targeted work through different channels, Russian national ... was set free," the ministry said a statement. "We are grateful to all who contributed to freeing Konstantin Zhuravlev. The Foreign Ministry of Russia continues giving priority attention to the protection of legitimate rights and interests of Russian national abroad."