Russia's Pulkovo Airport in St. Petersburg resumes operations after hoax bomb threat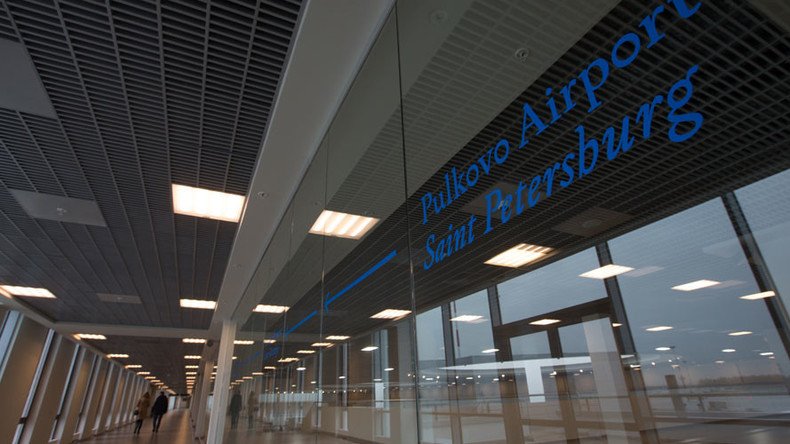 The airport in St. Petersburg, Russia's second-largest city, has resumed operations after a brief evacuation due to a reported bomb threat, airport officials told RT.
Officials have wrapped up their check for a potential threat, Igor Laptev, chief of the airport's press office told RT.
"At 5:30pm (14:30 GMT) the safety measures have been accomplished, airport is resuming its work."
Police and aviation security services are proceeding with safety measures.
Earlier, TASS quoted the press office of the 'Airgate of northern capital', the operator of Pulkovo Airport, as saying: "Due to the information of a threat of unauthorized interference into the work of the airport, the terminal has been evacuated. The entrance and exit are temporary closed."
Pulkovo is the third-largest air hub in Russia. According to TASS figures, it received over 13 million passengers in 2015.
On Thursday a plane belonging to Russia's largest air carrier, Aeroflot, was checked by bomb disposal experts in Geneva, Switzerland, after a bomb threat was received.
However it later turned out the incident was a prank with no real explosive device onboard the aircraft.
You can share this story on social media: