Global efforts to curb tuberculosis epidemic 'fall far short' – WHO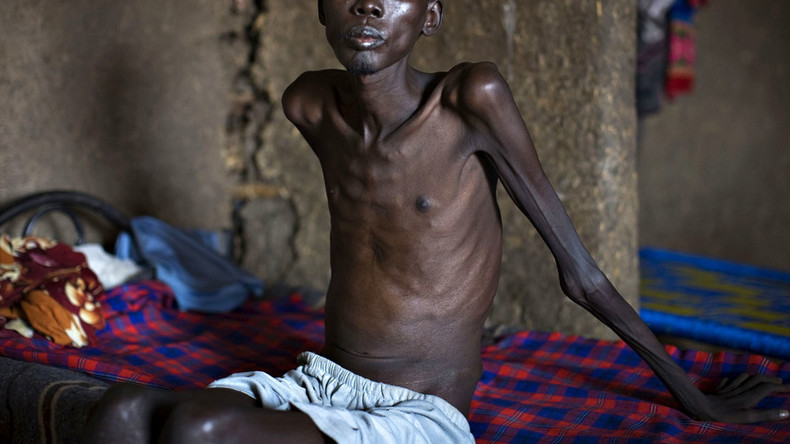 The global tuberculosis epidemic is significantly more serious than previously thought, according to a new World Health Organization (WHO) report that urges nations to "move much faster to prevent, detect, and treat the disease."
The WHO which published its "Global Tuberculosis Report 2016" on Thursday. According to its findings, in 2015, there were an estimated 10.4 million new cases of tuberculosis worldwide, while only 6.1 million were detected and officially registered. The gap of 4.3 million appeared due to the underreporting and under-diagnosing of TB cases in countries with "large unregulated private sectors" and poor healthcare.
According to the report, TB claimed 1.8 million lives last year. The rate of reduction in TB cases remained alarmingly static at 1.5 percent from 2014 to 2015. TB remains in the top-ten cases of death worldwide, beating HIV and malaria. It should be noted, though, that among 1.8 million of TB victims 0.4 million were co-infected with HIV.
The WHO warned that if countries across the globe don't make more effort to combat TB, the goal of a 90 percent reduction in TB deaths and an 80 percent reduction in TB cases by 2030 compared with 2015 won't be reached. This grand goal was agreed on both at the World Health Assembly and at the United Nations General Assembly.
READ MORE: US tuberculosis cases increase for the first time in 23 years
"We face an uphill battle to reach the global targets for tuberculosis," said WHO Director General Dr. Margaret Chan. "There must be a massive scale-up of efforts, or countries will continue to run behind this deadly epidemic and these ambitious goals will be missed."
According to the report, just six countries were home to 60 percent of new cases of TB globally. India easily took first place among the six.
"Six countries accounted for 60 per cent of the new cases – India, Indonesia, China, Nigeria, Pakistan and South Africa. Global progress depends on major advances in TB prevention and care in these countries," WHO said in its report.
WHO highlighted another serious problem in the report – Multidrug-resistant TB (MDR-TB), which remains "a public health crisis." The global healthcare body estimates that 480,000 of the new TB cases in 2015 are in fact MDR-TB.
"The dismal progress in the TB response is a tragedy for the millions of people suffering from this disease. To save more lives now, we must get newly recommended rapid tests, drugs and regimens to those who need them. Current actions and investments fall far short of what is needed," said Director of the WHO Global TB Program Dr. Mario Raviglione. "The world is finally waking up to the threat of antimicrobial resistance – now is the time to accelerate the MDR-TB response."
The major burden of MDR-TB lies with three countries: India, China and Russia. These countries account for nearly a half of all recorded cases.
Drug-resistant bacteria have become a global threat in recent years. According to the WHO, antibiotic resistance is one of the major public health threats on the planet. Overuse and misuse of antibiotics in treatment of both humans and animals leads to mutations and makes once curable or thought to be 'defeated' diseases a grave threat. According to some studies, if new effective antibiotics are not developed and produced on a large enough scale, some 10 million people globally will be dying of untreatable diseases by 2050.
You can share this story on social media: