'We taught them to use forks': Polish official slams French amid spat over halted Airbus deal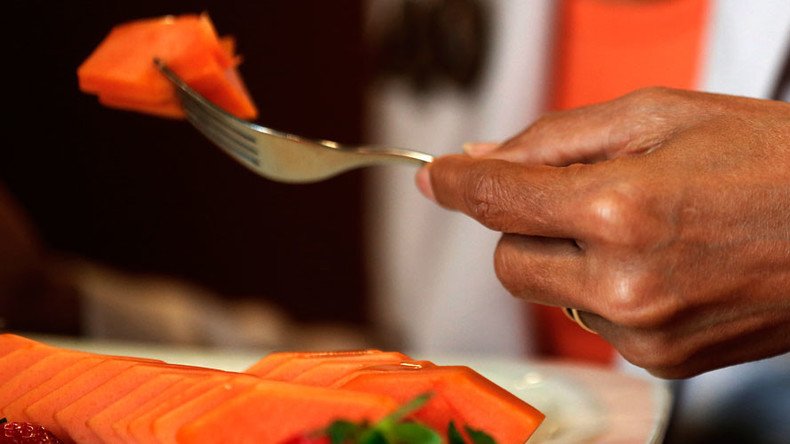 Poland's deputy defense minister has resorted to schoolyard insults against Paris, claiming his nation taught the French to "eat with a fork." It comes after France withdrew Poland's invite to an event, following a breakdown in Airbus helicopter talks.
Referring to the Euronaval 2016 event set to take place in Paris next week, Polish Deputy Defense Minister Bartosz Kownacki told TVN24 news channel that "the French side officially invited us a long time ago and now they are showing us the door."
"But these are the people we taught to eat with a fork a couple of centuries ago, which may explain their behavior today. This is obvious history, and I invite you to read up on that."
The revoked invitation was delivered to Warsaw via the Polish Embassy in Paris, according to media reports. The cancelation was confirmed to AFP by a source familiar with the matter.
While there is indeed reason to believe that King Henry III introduced forks to his subjects after discovering them in Poland, where he had previously been elected king, there is no actual evidence to prove that Kownacki's claim is true.
Some historians believe the king actually discovered the almighty fork during a stay in Venice after leaving Poland.
Although Kownacki is clearly angry over the canceled invitation to the Euronaval event, his remarks have been condemned by Poland's liberal opposition, as well as the spokeswoman of the governing Law and Justice (PiS) party, Beata Mazurek, who described the comments as "unfortunate" and "not very diplomatic."
"Minister Kownacki is perhaps the first politician to commit diplomatic suicide by fork," the Polish Polityka weekly said in an article on its website.
The snub came after Poland halted talks with French aviation company Airbus, which were aimed at the purchase of 50 Caracal helicopters by Warsaw. The suspended talks were met with a furious response from Airbus chief executive Tom Enders, who said his company had never been treated so badly by any government.
The talks had been backed by Paris, and the cancellation unleashed tension between the two governments, with French President Francois Hollande postponing a visit to the Polish capital.
READ MORE: New Poland defense minister in hot water over Jewish conspiracy theory
There is disagreement, however, over which side actually ended the talks.
The Euronaval 2016 event is supported by the French Ministry of Defense and the French Navy. The five-day naval and maritime defense exhibition is set to include a range of industry-related security technologies, products, and services. It is seen as one of the most important exhibitions of its kind in Europe.
Diplomacy is not always something Polish defense officials excel at. Earlier this year, Kownacki's boss, Polish Defense Minister Antoni Macierewicz, lashed out at the US saying "people who only built their state in the 18th century are going to tell us what democracy is?" The statement came after the US and the EU criticized Poland over the democratic process relating to the Constitutional Tribunal reform.
You can share this story on social media: