Migrants bring Italy nearly as much money as Fiat – research
Published time: 12 Oct, 2016 17:22
Edited time: 13 Oct, 2016 15:57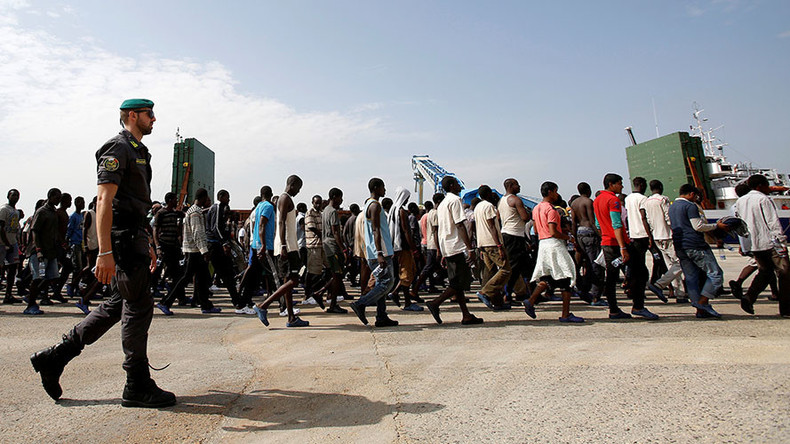 The contribution of migrant workers to the Italian economy almost equals that of the country's automobile giant, Fiat, a new study reveals.
On Tuesday, the annual report entitled "The economic impact of immigration" by the Leone Moressa Foundation was presented to the Interior Ministry.
According to the paper, the total contribution of migrant workers to Italy's GDP in 2015 stood at 8.8 percent, or €126 billion ($139 billion), which is €3 billion more than last year.
Car maker Fiat, one of the country's biggest companies, generates around €136 billion each year.
As of January 1, 2016, over 5 million foreigners resettled in Italy, which was around 8.3 percent of the total population.
The Leone Moressa Foundation called the contributions to pensions "one of the main benefits" of the migrant workforce.
They funded pensions for 640,000 Italian citizens last year, while the country paid retirement benefits to only 100,000 foreigners.
Migrants who arrived in the country in 2015 produced over €18 billion in personal income tax and social security contributions.
Meanwhile, the Italian state spent €15 billion on foreigners last year, which is just 1.75 percent of the budget.
78.1 percent of newly arrived migrants were of working age, making them especially valuable for a country dealing with the issue of an aging population, the paper said.
The authors of the paper stressed that "migration continues to bring benefits to the Italian system."
READ MORE: Every 5th person in Germany is from migrant family – study
They noted, however, that two thirds of foreign workers were employed in low-skilled jobs, adding that migrant households were more likely to be living below the poverty line than native Italians.