Lawyers refuse to defend key terrorist suspect behind Paris attacks, say he won't speak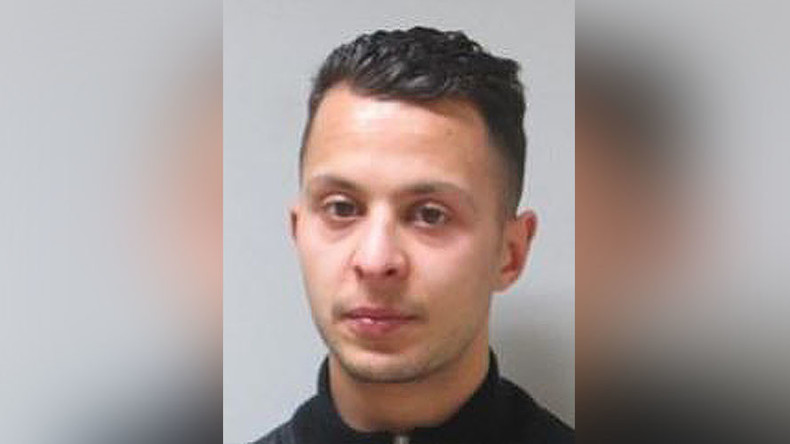 The lawyers of Salah Abdeslam, the only surviving terrorist suspect behind the Paris attacks, confirmed they will no longer defend him, French media reported. They had hoped that Abdeslam would speak about the attacks, but he has remained silent.
Abdeslam is currently in detention in the town of Fleury-Mérogis, northern France. His two high-profile lawyers, Belgian Sven Mary and Frenchman Frank Berton, informed their client on October 6 that they would no longer work with him, French media reported.
"We both decided to give up the defence of Salah Abdeslam," lawyer Frank Berton said in an interview to BFM TV.
The lawyers said that they had agreed to defend Abdeslam on the condition that he would talk about the attacks and reveal the truth to the victims, but for months he has remained silent and still is, they said.
"We don't think that he will speak and he will use the right to remain silent. In this position what would you like us to do? We said from day one that if our client remained silent, we would quit his defence," Berton said.
Sven Mary added that he regrets that the victims of the attacks will not learn the truth.
"Salah Abdeslam remains silent and the real victims in all this are the victims of Paris attacks, because they have a right to know this truth and they have a right to understand the incomprehensible," Mary said.
According to Berton, Abdeslam will never reveal the truth about the attacks.
"We were convinced he had something to say and he would say it," Berton said. "He will not say anything. That's a pity," he said.
Abdeslam was born in Brussels, and had lived in Molenbeek, a deprived area, populated disproportionately by ethnic and religious minorities. The district has been at the heart of terrorist plots going back to the 1990s, and is considered an international illegal arms trading hub. It has also, proportionately, provided more Islamic State (IS, formerly ISIS/ISIL) fighters than any other place in the whole of Europe.
The 26-year-old suspect played a "central role" in organizing the Paris attacks in November, according to prosecutors. He transported others linked to it and also bought materials used to make the explosives.
READ MORE: Belgian police missed 13 chances to catch Paris attackers before tragedy – report
In the massacre perpetrated by Islamic State, he is believed to have led those who carried out the massacre at Bataclan Theater, killing 89 people and injuring 200 more. His brother Brahim was one of the suicide bombers in the attacks, while Salah is thought to have been wearing an explosives belt. It was later found in a bin in a suburb south of Paris.
For the nearly four months leading up to his arrest on March 18, Abdeslam was considered the most wanted man in France and Belgium. He was shot and captured by authorities in Brussels, following an armed siege in Molenbeek. He was transported to France for trial in April.
After his arrest, Abdeslam said he had wanted to blow himself up at the Stade de France stadium, but had backed down, according to Paris prosecutor Francois Molins.
Days after his detention, it was revealed that Abdeslam was busy setting up a terrorist network and preparing for more attacks on Belgian soil.
Abdeslam still denies his involvement in the Brussels attacks in Zaventem Airport and Maalbeek metro station that killed 31 people and injured over 300. However, following the Belgium massacre, the Derniere Heure newspaper reported that Abdeslam's arrest accelerated the plans of the terrorists.