Nuclear power plants are terrorist bait, need extra protection – ex-IAEA chief to RT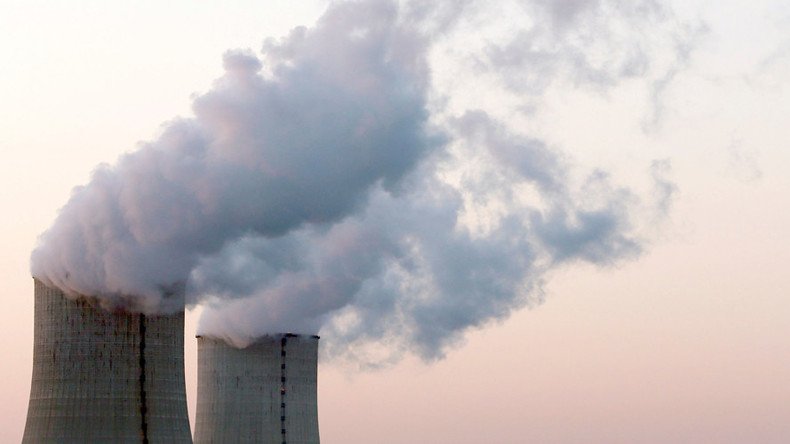 Nuclear power plants are one of the best protected facilities in the world, but they still remain likely targets for terrorists and therefore require extra protection, Hans Blix, former IAEA chief, told RT.
"One has to be very careful, of course, about installations like nuclear power plants and enrichment plants," said Blix, who headed the International Atomic Energy Agency between 1981 and 1997.
"I'd say that nuclear installations are the ones that are best protected in the world because they are they are used to anticipating any dangers of transportation or machinery," he added.
But Blix stressed that modern nuclear facilities "are getting more digitalized – earlier, they weren't – and they now have to be given a special new protection" from potential cyber-attacks.
He recalled the hack at Iran's uranium enrichment facility at Natanz back in 2010 "where a malware called 'Stuxnet' was smuggled in and managed to stop several hundred enrichment centrifuges."
"On the whole I think terrorists would prefer other objects, which are easier to access. But on the other hand a nuclear power plant is a very sexy object for them," he said.
Oil installations, water, electricity, air control and other essential for modern society also need to be well protected, the veteran Swedish diplomat added.
According to Blix, the risk of radicals creating a so-called 'dirty bomb,' which combines radioactive material with conventional explosives, shouldn't be ignored either.
"Caesium [which is extracted from waste produced by nuclear reactors] is something that is used in hospitals in many places and if it's stolen or goes astray it can also be used in a dirty bomb and exploded somewhere in the center of a city – whether Moscow, New York or Washington. We have to be careful everywhere," he said.
However, the ex-IAEA boss rebuffed speculations that a dangerous amount of nuclear materials appeared on the black market after the collapse of the Soviet Union.
"When I was still at the IAEA in Vienna in 1996-97 we had seen a lot of things filtering out from Russia after the end of the Communist period. And you know they were smuggling things. There was something called the 'Red Mercury', which didn't really exist. And these were fraudsters. They came with a small quantity of plutonium and said: 'if you buy this I can get you more,' but it was all fraud," he said.
"In reality, I don't think any damage was inflicted, but border controls have to be there," Blix added.
Also on Tuesday, current IAEA head, Yukiya Amano, warned that risks of terrorist attacks against nuclear power plants or militants eventually making a "dirty bomb" are very real. He stressed that terrorist groups, such as Islamic State (IS, formerly ISIS/ISIL), pose a serious threat to nuclear power stations.
There was an attempt to smuggle enriched uranium as well a cyberattack, which disrupted a nuclear plant's operations, in recent years, Amano said without elaborating.
You can share this story on social media: