Launching social media in space: Russian cosmic robot Spotty to join ISS team
Published time: 10 Oct, 2016 14:54
Edited time: 12 Oct, 2016 11:10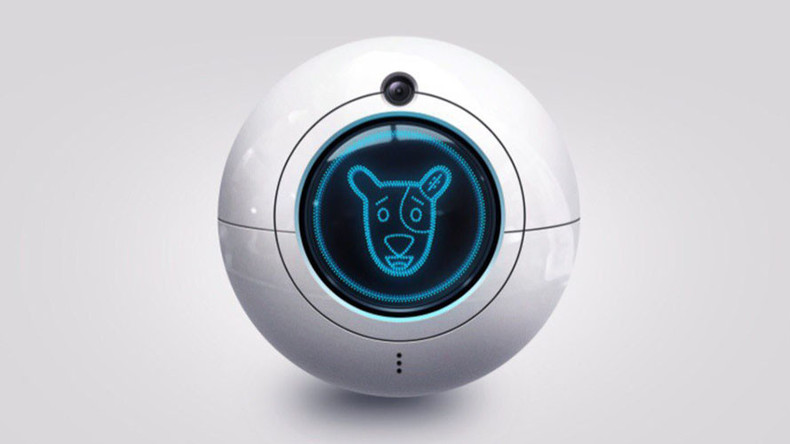 Russia's space agency, Roscosmos, and the VK social network will send a cute robot named Spotty into space to join the ISS team in 2017. The robot will allow social media users to communicate with cosmonauts and send photos and videos from space.
Spotty was introduced at the Memorial Museum of Cosmonautics in Moscow on Monday
"With its help, social network users will be able to communicate with cosmonauts and receive photos and videos from ISS and space. A projector which has been inserted into it will be able to broadcast content on the station received from VK users," Roscosmos said in a statement.
VK, the Russian version of Facebook, also developed a special Internet bot which will be able to answer all questions of those interested in Spotty's activities in space. He can be reached on his VK page.
Spotty and Russian cosmonaut Fyodor Yurchikhin will share a capsule to ISS in March of 2017.
"The universe is infinite, and people are just beginning to explore it. Join now – it will be interesting!" Igor Burenkov, communications director of Roscosmos, said.
"Our social network now goes beyond our planet and gives users a chance to establish connection with space, to communicate with cosmonauts and monitor what is happening on the ISS and in the Earth's orbit with their own eyes," VK CEO Boris Dobrodeev said. VK has over 300 million users.
The ISS crew already has Robonaut R2 – the first robotic humanoid working on the International Space Station.
From 2013 to 2014, Japanese astronaut Koichi Wakata had a small cute robot named Kirobo who won the hearts of many social media users across the globe.