Geneva police to lift beard ban from Napoleonic times
Published time: 9 Oct, 2016 14:14
Edited time: 9 Oct, 2016 14:27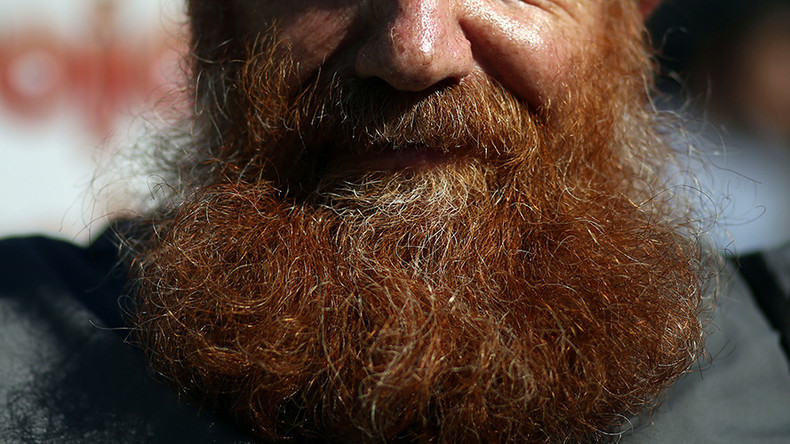 Geneva policemen won't have to worry about coming to work unshaven soon, as the canton's police have agreed to remove a long-established ban on beards. New regulations will list the maximum lengths and thicknesses allowed, however.
In a bid to fit in with the rest of the country, Geneva canton police have announced plans to lift a regulation forbidding officers from wearing beards that stipulates they must be "freshly shaven and without a beard or long sideburns," Swiss news agency SDA reports. Geneva is the only canton in Switzerland where the restriction dating back to Napoleonic times is still in place.
The new regulation, which will contain separate chapters on beards, mustaches, and sideburns, is expected to come into force by the end of this year, Tribune de Geneve reported.
Policemen will not be completely free to design their whiskers, however, as they will have to abide by the regulation's limits on lengths and thicknesses. In particular, policemen will need to make sure their necks are clean-shaven and that their beards are "neatly trimmed" with a maximum length of one centimeter, Tribune de Geneve reports. Officers should also grow their beards in such a way that they are "compatible with function and personal safety" and do not in any way impede the wearing of respirator masks.
The beard ban will be lifted when police head Monica Bonfanti gives the green light to the new regulations, a police spokesman said, confirming a report in Tribune de Geneve.
The issue of beards and moustaches has been brewing since the canton's parliament adopted a motion two years ago calling for the ban on facial hair to be removed. According to Tribune de Geneve, the parliament argued that "very many cantons allow policemen to wear a beard and Geneva police is the latest body to keep the ban."
READ MORE: NYPD to review beard ban after Muslim officer sues