Oil refinery explodes in Nanjing, eastern China (PHOTOS)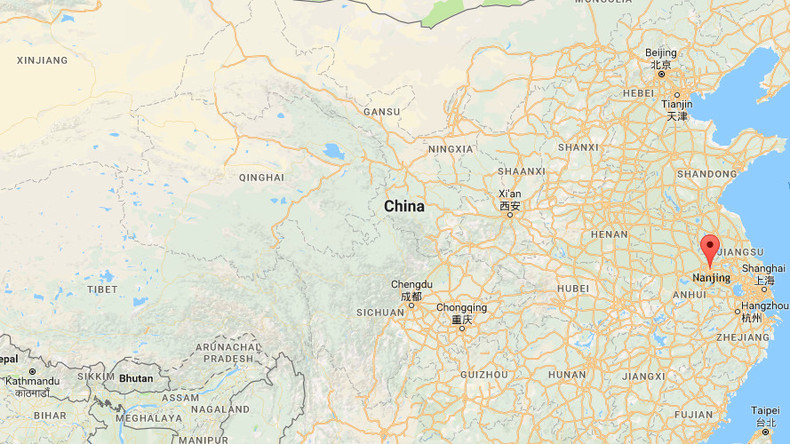 A powerful blast has ripped through an oil refinery in Nanjing in eastern China, but the fire has reportedly been brought under control, with no casualties, according to local media.
CCTV posted photos of the Jinlingshihua Nanjing Refinery in smoke on Twitter. Xinhua cited the local fire department as saying that the blast may have been caused by production equipment catching fire on Sunday afternoon.
The explosion occurred at 1:51 pm local time and quickly produced thick black plumes of smoke, which were visible for miles billowing from the refinery.
Authorities did not report any hazardous gasses being expelled into the atmosphere, however, according to a statement by Nanjing's environmental ministry.
Firefighters are still at the scene, but the blaze has long been localized.
China is no stranger to chemical fires ravaging industrial facilities. In June of 2014, oil tanks exploded at another oil refinery in Nanjing.
In August of 2016, an explosion at a coal-powered power plant killed 20 people in central China, according to CCTV.
READ MORE: Power plant explosion in China kills over 20
In China's largest and deadliest chemical accident to date, in August of 2015, a massive explosion at the Tianjin factory in Hebei province claimed 175 lives, leaving a huge crater in its wake. At least 80 firefighters died trying to bring the resultant blaze under control.
READ MORE: Shocking aftermath of blasts in busy Chinese port of Tianjin (PHOTOS, VIDEO)
That tragedy prompted the government to issue new safety measures, which reportedly include closing hundreds of small plants and relocating dozens of others to chemical parks in less populated areas.
A Greenpeace report from September found that industrial accidents have been responsible for the loss of 199 lives in 232 separate chemical fires in the first eight months of 2016.