Power plant explosion in China kills over 20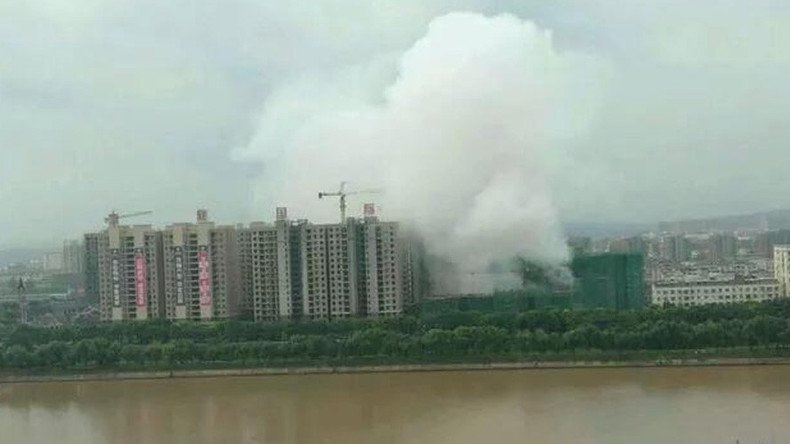 At least 21 people have reportedly been killed in a blast at a coal-fired power plant in central China, according to state broadcaster CCTV. Five other people have been injured.
The incident took place in Dangyang, in the central province of Hubei on Thursday afternoon at around 15:20 local time (07:20GMT). The injured have been taken to the hospital and three are reported to be in critical conditions.
Local authorities say that the blast was caused by a high pressure steam tube that broke at the plant, according to CCTV.
A huge plume of smoke could be seen rising from the facility into the air. Earlier reports said the affected site was actually a chemical plant. However, the South China Morning Post later reported that it was a coal-based power plant, citing local media.
In addition to generating electricity, the power company, founded in 2002, was involved in the sale of slag and ash, as well as petroleum products.
Chinese industrial facilities have a poor safety record, as a number of accidents have been reported before. Chemical blasts in the port city of Tianjin killed more than 170 people in August of 2015. A government report said that explosion had been caused by materials being improperly or illegally stored on site.
A total of 49 people were later detained by the authorities.
You can share this story on social media: