Moscow denies claims Russian jets violated Finnish, Estonian airspace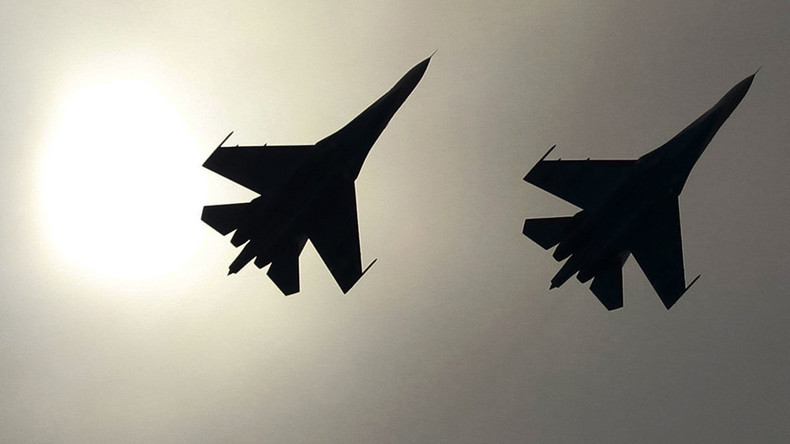 The Russian Defense Ministry has denied reports of alleged incidents which involved Russian jets violating Finnish and Estonian airspace in the past days.
"The flights were conducted over the neutral waters of the Gulf of Finland, according to the flight tasks. None of the planes went off course, which is supported by the objective control [data]," the ministry stated.
"All Russian military plane flights have been carried out, and are being conducted in strict accordance with the international rules of using the airspace over neutral waters, without breaching the borders of other states," the official statement added.
The fighting jets performed their flights as part of a planned practice mission on October 7-8.
It comes after the representatives of Finland and Estonia declared that Russian planes had breached the two countries' airspace.
Russian Ambassador to Finland Aleksandr Rumyantsev has been summoned by Finland's Foreign Ministry following the incident.
"The Russian ambassador has been summoned to the Foreign Ministry to be briefed on the alleged airspace violations. Russia has been asked to explain the situation," the statement issued by the ministry says.
Finnish Foreign Minister Timo Soini, meanwhile, has declared that Helsinki is planning to discuss the situation with Moscow and ask for an explanation via diplomatic channels.
The country's defense minister, Jussi Niinisto, called the alleged incident "out of the ordinary," and added that "things happen, but it is without a doubt a rare case that the airspace of a country was breached twice."
"We take these incidents seriously. Having two suspected violations on the same day is exceptional," the minister told reports, according to Reuters.
He added that the Finnish side doesn't have any information regarding the alleged motives of the planes.
Finland has recently come in closer cooperation with Sweden and NATO. A defense cooperation deal with the US was signed on Friday, enforcing training and information sharing between the countries.
"It's positive that United States is interested in Northern Europe's security situation and of collaboration with the region's countries. We see this as a stabilizing element," Niinisto said.
German aircraft patrolling over the Baltic Sea reported "noticeable and aggressive behavior" by the Russian jets, a spokesman for the German Defense Ministry said, according to Reuters.
The number of reports by Baltic countries regarding Russian jets violating their airspace with turned-off transponders has been on the rise over the recent year.
Just recently, in September, Estonia's Defense Ministry reported that Russia breached the country's airspace four times this year. Bulgaria, another NATO member, also accused Russia of violating its airspace 10 times in July. In 2015, the Finnish Air Force reported at least six violations.
Russia has subsequently denied these incursions took place.