Russian warplanes will fly over Baltic with transponders on, if NATO does the same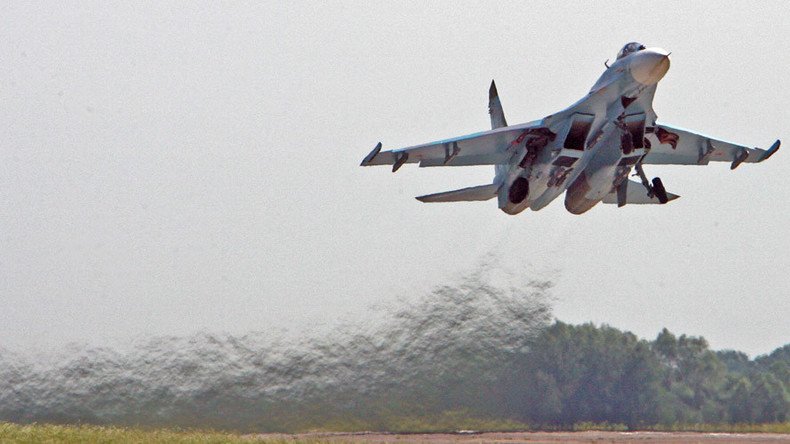 All Russian military aircraft could begin flying their missions over the Baltic Sea with their identification transponders switched on as part of a package of trust-building measures with NATO, Russia's defense minister said.
Following a meeting between Russian President Vladimir Putin and Finnish President Sauli Niinisto, Defense Minister Sergey Shoigu ordered "technical and organizational measures" to be taken to improve air traffic security in the Baltic region, which include the Russian Air Force flying missions with their transponders activated.
This would allow regional flight control services to identify Russian military aircraft, the Defense Ministry's press-service reported. However, the ministry is only prepared to implement the measure if NATO member states are willing to do the same.
The issue of air traffic control and safety is likely to be discussed at the upcoming Russia-NATO Council planned for July 13 after the NATO summit in Warsaw, which is set to kick off on July 8.
When Russia's leader was visiting Finland on Friday, the host country's president, Sauli Niinisto, said Russian military aircraft should avoid turning off their identification devices in the region, which is frequented by both Russian and NATO planes.
"We all know the risk with these flights and I have suggested that we should agree that transponders are used on all flights in the Baltic Sea region," Niinisto said.
In turn, Putin noted that "The number of NATO planes [with transponders off] is twice as high as that of Russian planes."
"We welcome the Finnish President's proposal. Upon my arrival back in Moscow I will order the Foreign and Defense Ministries to raise this matter at the upcoming Russia-NATO Council meeting," the Russian president said.
There has been a string of air incidents involving NATO surveillance aircraft and Russian fighter jets scrambled to intercept them, when both parties were flying with their transponders turned off.
In late April, the Russian Defense Ministry suggested that US surveillance planes should either keep their distance from Russia's borders while flying over the Baltic Sea, or at least keep transponders switched on for identification purposes.
The statement came after an incident on April 14 when a Russian Sukhoi Su-27 fighter jet performed a barrel roll within 25 feet (7.6 meters) of a US Boeing RC-135 surveillance plane spotted in international airspace above the Baltic Sea with its transponder switched off.
The Pentagon accused the Russian pilot of acting in an "an unsafe and unprofessional manner."
"There are two solutions for the US Air Force [operating in the Baltic Sea]: either do not fly near our borders, or turn on transponders for automatic identification by our radars," Defense Ministry spokesman Major-General Igor Konashenkov said in an official statement at the time.
You can share this story on social media: