Oktoberfest sees rise in reported sex crimes despite lowest attendance in 15yrs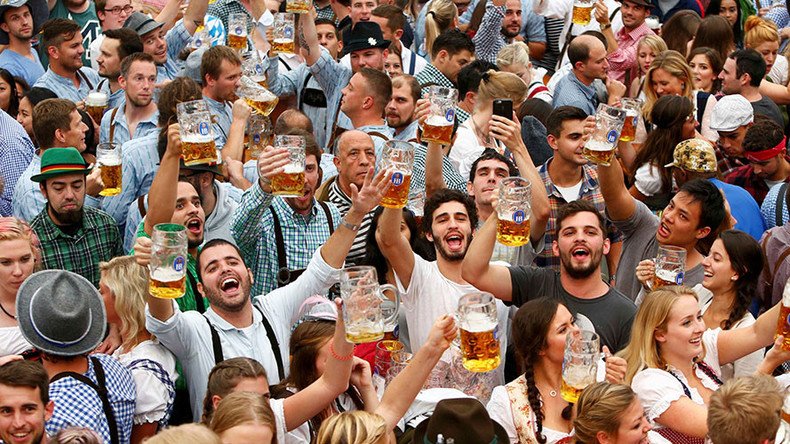 This year's Oktoberfest saw the least amount of people turning up at the Munich event in 15 years, but still experienced an increase in sex crimes reported to police, the Local writes.
Around 5.6 million people visited the festival this year, a drop of 300,000 compared to the previous year. The number represents the lowest since 2001, when 5.5 million attended the event, which took place soon after the 9/11 terror attacks.
As the numbers dropped, so did the amount of crime – with one type a notable exception. Thirty-one sex crimes were reported to police this year, compared to 21 in 2015, the Local reported.
READ MORE: Munich to spend extra €2.2m on Oktoberfest security in the wake of Brussels, Istanbul attacks
Other incidents occurred which didn't always involve official police reports, according to the support group Safer Wiesn for Girls and Women, which counted 215 women who came to a security checkpoint for help. Eighteen of those had experienced violence. That number also represents an increase from last year, when 197 women came to the checkpoint for help.
The crimes occurred despite increased security at the event, which saw organizers arrange entrance checks for everyone attending the festival grounds for the first time in the event's 200-year history.
The increased security came amid ongoing terrorism concerns throughout Germany, following recent attacks. In July, a shooting spree in Munich left 10 people dead. That same week, a teenager in Würzburg attacked train passengers with an ax and a man blew himself up outside a music festival in Ansbach.
Oktoberfest is no stranger to terrorism. One of the worst terrorist attacks in post-war history occurred at the festival in 1980, when a right-wing extremist set off a bomb that killed him and 11 others at the main entrance to the event.
You can share this story on social media: