Munich to spend extra €2.2m on Oktoberfest security in the wake of Brussels, Istanbul attacks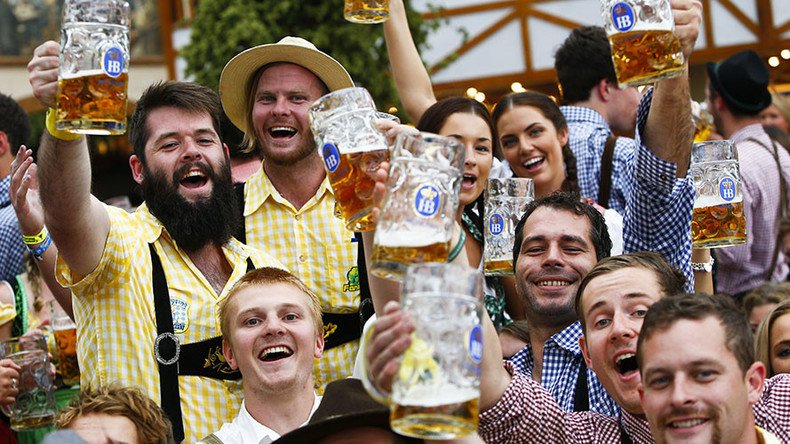 The city of Munich, which hosts the annual Oktoberfest beer festival, is planning to spend additional €2.2m ($2.4 m) on security. The move comes following deadly terror attacks in Istanbul airport and Brussels bombings.
"Terror is something that is always on the radar for us," police spokesman Marcus da Gloria Martins, said, as cited by the German media.
According to the police spokesman, some 500 officers deployed at the festival will be trained to respond to threats "in real time."
"The possible scenarios are so complex that it's not so easy to say whether it'll be X or Y," he added.
However, he said that the major problem will still be overcrowding. "For me the general problem of crowding at Wiesn [Oktoberfest] is more worrisome that a terrorist attack," the police spokesman said.
Three months before the Oktoberfest (September 17-October 3) Munich is planning to deploy around 100 more security personnel, a loudspeaker system in multiple languages for emergencies, and random bag checks. The city authorities are also viewing the use of movable fences to cordon off the necessary sites.
In April, Munich said it would introduce security checks, including bag checks, at all the entrances. It also launched an online check of the most crowded places and possibly avoid them.
Oktoberfest is the world's largest beer festival. It has been held annually in Munich, southern Germany, since 1810. Millions of people from around the world attend the event every year, for 16 days from late September to the first weekend in October.
The world is currently on high alert following recent deadly terror attacks. In March, suicide bombings in Brussels, Belgium, hit Zaventem Airport and Maelbeek metro station. The station is near the buildings of the EU Commission and the Council of the European Union, as well as NATO's headquarters. Islamic state took responsibility for the attack.
The lone gunman affiliated with Islamic State opened fire in a gay night club in Orlando, Florida, killing at least 49 people. IS praised the attack which lasted for several tormenting hours.
On Tuesday, suicide bombings at Istanbul's Ataturk Airport became the deadliest airport attacks. At least 42 people, including foreign nationals, were killed and 238 injured. And the death toll may rise.
You can share this story on social media: