Jews may leave EU if Islamic terrorism, anti-Semitism not halted, top rabbi warns MEPs
Published time: 1 Oct, 2016 22:53
Edited time: 2 Oct, 2016 15:04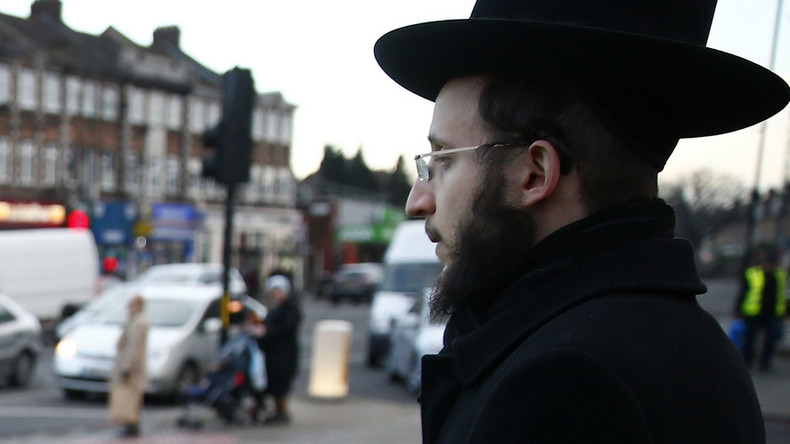 Islamist terror attacks, the rise of the far-right and Britain's decision to quit the EU may create such destabilizing conditions that the very survival of Jews in Europe would be impossible, a high-ranking rabbi told the European Parliament.
The head of Conference of European Rabbis and chief rabbi of Moscow, Pinchas Goldschmidt, told the MEPs that the European Jews feel as if they are standing on train tracks with "trains coming at each other with ever increasing speed."
"One train is the train of radical Islam and Islamic terrorism ... the other train is the anti-Semitism of old Europe, the extreme right," he explained, as quoted by the Independent.
Goldschmidt said that radical Islam and far-right anti-Semitism represent "existential threats for European Jews," adding that "both trains have to be halted before it's too late."
According to the statistics voiced Tuesday by Martin Schultz, the president of the European Parliament, "every fifth Jew in Europe has experienced verbal or physical violence," while "the Jewish population in Europe has decreased from almost four million in 1945 to barely more than one million today."
"The question that Jews ask themselves, not only as Jews but as Europeans, does Europe in its present form have a future after the [terrorist] attacks in Paris, in Brussels, in Copenhagen, and after Brexit?" the rabbi said in his speech before the European parliament on Tuesday.
Goldschmidt urged the EU to do more to integrate the "waves of immigrants flooding Europe" into the European value system in order for them to give up "the rabid anti-Semitism and radicalism, which is rampant in the Middle East."
If the situation in Europe remains unchanged, the European Union is at risk of becoming "a failed experiment," said Moscow's chief rabbi.
"Are we looking, 30 years from now, at a Europe which will be divided between its component states and either under the influence of the Muslim Brotherhood (influential Sunni Muslim group) or under the influence of the radical right?" the rabbi wondered.
But radical Islam may only prevail on the continent "because of the weakness of the European Union," Goldschmidt added.
He also sounded an alarm over the re-surfacing of "relatively new forms of disguised, politically correct, anti-Semitic expressions that had remained largely latent since the Shoah [Holocaust]."
"We will fight for our right to practice Judaism," the rabbi said, commenting on recent attempts to subdue Jewish practices of circumcision and the preparation of kosher meat by far right European parties.
READ MORE: British descendants of Jews who fled the Nazis now seeking German citizenship post-Brexit
"We will continue to unmask those bigots and anti-Semites, who want to fight Judaism under the politically-correct flags of 'rights of children' and 'rights of animals'," he added.
Goldschmidt also called for the creation of an EU anti-terrorist task force "accountable to the European Commission" as well as a special unit to protect the block's borders.