Pakistan cinemas ban Indian movies amid 'deteriorating situation' in Kashmir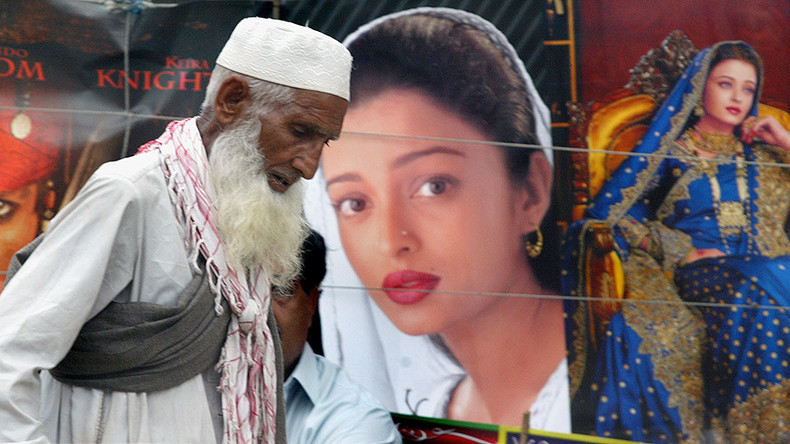 Pakistani theater owners have stopped screening Indian movies as a sign of "solidarity" with the country's armed forces until tensions de-escalate over disputed Kashmir.
READ MORE: Pakistan fuming, says 2 soldiers killed in what India calls 'surgical strikes' on militants
"We have stopped screening Indian movies at our cinemas from Friday till the situation improves and normalcy returns," Nadeem Mandviwalla, head of Mandviwalla Entertainment, which runs eight cinemas in Karachi and the Pakistani capital, Islamabad, told the Express Tribune newspaper.
Indian films are extremely popular in Pakistan. Last week, two Bollywood films, 'Pink' and 'Banjo', were released in the country. This week another movie, 'M.S. Dhoni: The Untold Story', was due to be released, but distributor IMGC Global Entertainment withheld it as the company felt the film could have anti-Pakistani elements in its narrative, IANS news agency reported.
Super Cinema network, which runs 10 cinemas in cities across Pakistan's Punjab province, also stopped screening Indian movies, according to general manager Khorem Gultasab.
"From Friday, no Bollywood film will be screened at Super Cinemas for at least two weeks," Gultasab said.
"I think we should show solidarity with our army engaged at very hot borders right now, and secondly with our actors," he added, noting that the move to ban Bollywood production has been made by cinema owners of their own accord, not on government directions.
Pakistan's largest cinema chain, Cinepax, has not yet banned Bollywood movies, but according to the Express Tribune its senior official said it would do so if a joint decision were made by Pakistani film exhibitors.
"I have not heard anything confirmed as yet, but if exhibitors do ban Indian films, then of course we will go ahead with it," Cinepax's general manager of marketing, Mohsin Yaseen, said.
The ban on Bollywood movies comes after the Indian Motion Picture Producers' Association (IMPPA) on Thursday prohibited its members from hiring Pakistani actors. According to Indian media, Maharashtra Navnirman Sena, the leader of a hardline regional right-wing party, last week gave Pakistani actors 48 hours to leave India or face extradition.
Some Indian actors spoke out against any moves targeting their Pakistani counterparts.
"They are artists. These are two different subjects. They were terrorists, these are artists. What do you think, artists are terrorists?" Salman Khan, one of Bollywood's biggest stars, told reporters, as cited by Reuters.
Pakistan's domestic film industry has seen a revival in recent years, while Pakistani actors have become increasingly involved in big budget Bollywood films.
Long-standing tensions between the two countries escalated after Indian security forces launched a crackdown on dissent in the disputed Himalayan region of Kashmir following the killing of separatist leader Burhan Wani by security forces in July.
Earlier this month, relations further worsened when an attack on an Indian Army base which New Delhi blames on Pakistan killed 18 soldiers. It was one of the deadliest attacks to take place in Kashmir since militant attacks began in the late 1980s, and prompted Indian Prime Minister Narendra Modi to warn that the crime "would not go unpunished."
Earlier this week, India said it had carried out "surgical strikes" against Pakistani-based militants across the de facto border in Kashmir to foil a "terrorist attack" – a claim which Islamabad "completely rejected" on Friday, accusing India of firing across the Pakistani border and killing two soldiers.
In a Friday statement following an emergency cabinet meeting about the "deteriorating situation" in Kashmir, Pakistan's prime minister, Muhammad Nawaz Sharif, warned the country will retaliate against India's alleged aggression, Newsworld India reported.
You can share this story on social media: