China warns against US deployment of THAAD anti-missile system in S. Korea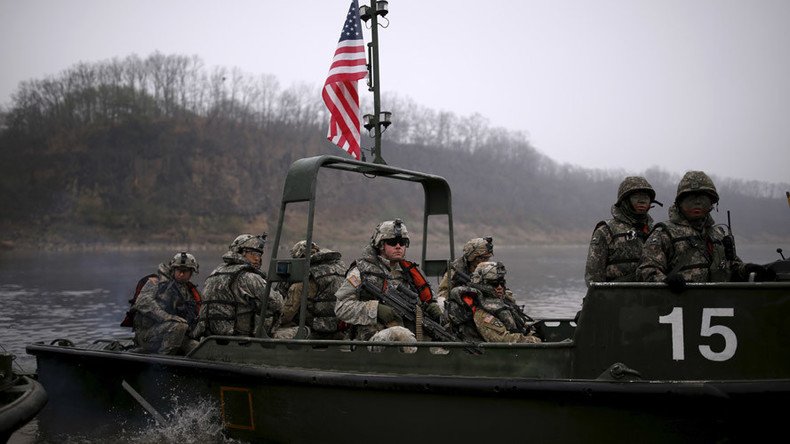 The Chinese Defense Ministry has warned the US against deploying the Terminal High Altitude Area Defense system in South Korea. On Wednesday, Washington released a statement that it is going to deploy the system "as soon as possible."
"We will pay close attention to relevant developments, and consider taking necessary actions to protect national strategic security and the regional strategic balance," Chinese Defense Ministry spokesman Yang Yujun told a monthly news briefing on Thursday as cited by Reuters. "What needs to be stressed is that Chinese people mean what they say."
The South Korean defense ministry said it would announce a new location for the system on Friday, following opposition against the first proposed place from residents.
On Wednesday, the US declared it would deploy the THAAD missile defense system to South Korea "as soon as possible." Speaking to House Foreign Affairs Subcommittee on Asia and the Pacific, Assistant Secretary of State Daniel Russel told US lawmakers that the move was prompted by North Korea's threats.
When asked by the Subcommittee if he could confirm the step is "a done deal," Russel replied, "yes, I do."
North Korea has been threatening to strike both its southern neighbor and the US base in Guam in protest against the South's decision to deploy the THAAD anti-missile system.
Earlier this month, Pyongyang launched three ballistic missiles off its east coast into the sea, the latest in a series of more than 10 ballistic tests carried out so far this year. On September 9, North Korea also carried out its fifth, and largest, nuclear test.
You can share this story on social media: