Dozens missing after Typhoon Megi triggers major landslide in China (VIDEO)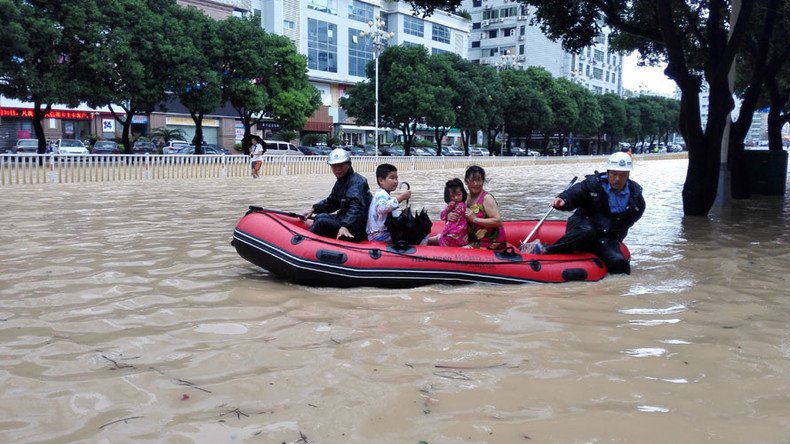 Chinese news outlets are reporting that around 30 people are missing after Typhoon Megi struck the east of the country on Wednesday, less than a day after battering nearby Taiwan.
The typhoon made landfall at Quanzhou city in Fujian province in the early hours of Wednesday morning bringing winds of up to 118km per hour, China Central Television (CCTV) reports.
Heavy rainfall and powerful winds were widespread in the southeast of the country. The treacherous conditions triggered landslides in Secun village, Zhejiang on Wednesday evening, destroying more than 20 houses and leaving at least 27 people missing, according to Xinhua news agency.
Earlier on Wednesday schools were shut and hundreds of flights cancelled as the region braced for Megi to hit.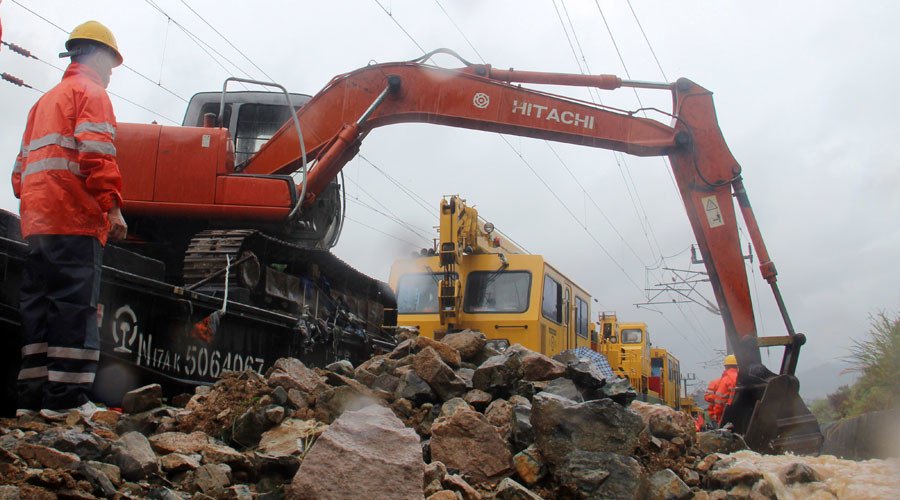 Flood waters also caused building collapses in Wenchang city, in Hainan province. Footage surfaced online, reportedly filmed in the city during Typhoon Megi, showing a four-storey building crumpling into the rushing waters.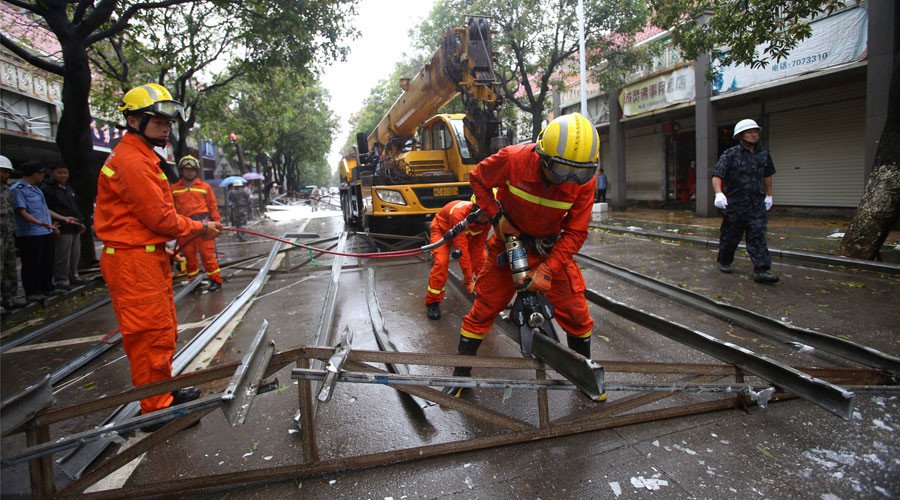 At least four people were killed and more than 500 injured when the typhoon barreled through northeastern Taiwan on Tuesday. Almost 4 million homes were left without electricity and nearly 300,000 houses were without water, Taiwan's Central News Agency said.
Megi is the 17th typhoon this year and it comes less than three weeks after Super Typhoon Meranti wrecked havoc in the Philippines, Taiwan and China.
READ MORE:Super Typhoon Meranti: World's strongest cyclone batters Taiwan en route to China (PHOTOS, VIDEOS)

You can share this story on social media: