'Nightmare movie in my head': Relative of MH17 victims to RT
The Dutch-led investigation into the downing of the MH17 two years ago has released a report on their findings on Wednesday. 298 people were killed, most of them Dutch citizens. RT's Paula Slier spoke with victims' family and locals.
Silene Fredriks-Hoogzand is a surviving parent: her 25-year-old son Bryce and his girlfriend Daisy were among the passengers on the ill-fated Malaysia Airlines Flight 17 (MH17). When asked to describe what she is feeling, she says, "Hell, real hell. It's very hard when you lose a child. We lost two."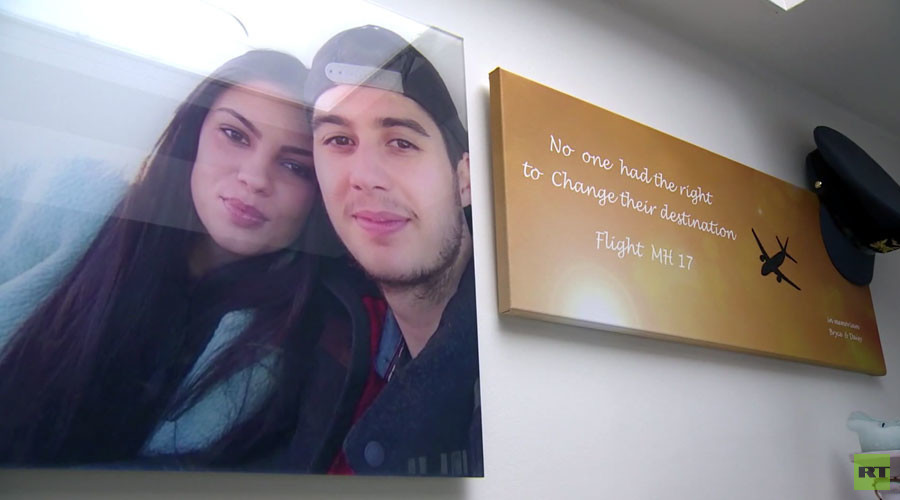 When she heard about the tragedy, she was "at a barbecue from work."
"My daughter was calling me. She couldn't reach me, 'cause my phone was in silent [mode]. My colleague called. And I knew something was wrong. Then, I had my husband on the phone, screaming, "You have to come home!"
Silene spoke tenderly of the couple, and shared what they had in mind for the future.
"They were fond of each other, very serious with each other. They wanted to start a family. They had a lot of plans. Daisy's mom died only two and a half months before, so she was still in a lot of pain and grief, so that's why they were heading to Bali for a few weeks – to have a good time."
She says she keeps imagining the chilling scenario of the crash over and over again in her head.
"They told us that the plane, the part of the plane that they were sitting in, [had] been flying for six kilometers (3.7 miles) before it crashed, so I'm not sure if they were aware of what was going on. So that's the nightmare as well. It's a movie in my head… I can't get out of it."
What they got back were a handbag, two t-shirts, boarding passes, and a few body parts. The rest was burnt beyond recognition.
"We had a cremation after 13 months. Just small body parts of them."
Read more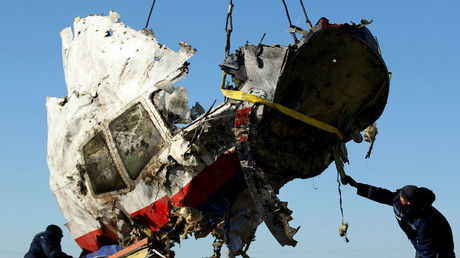 People everywhere in the Netherlands have been grieving for two years, but one town suffered the most: Hilversum, in the northern part of the country, lost 15 residents, including three families.
Everyone in the town remembers the horrifying events.
Sunflowers, whose seeds were taken from the field in Ukraine where the plane crashed, grow near the local church. There is also a bronze monument of sunflowers dedicated to those who died in the crash.
"I cycle past here every day and I know someone who lost his life during the accident too, and I think of her, so for me it's a little personal too," a local resident told RT.
Others remember how hard it was for the small town to cope with their emotions after the tragedy.
"Everything was quiet, like 9/11, but on a smaller scale, because nobody can believe that it happened," another local resident said quietly.
"I was there when these bodies came from Ukraine, they [were] coming in like five, six, seven days after each other, and you're standing there and talking to people who lost their relatives and it's heartbreaking. They want to know, they want to understand why it happened and you can't explain, you can't do anything."
Read more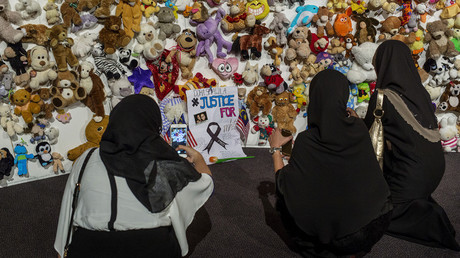 The locals say they would like to know who is behind the tragedy and why it happened – and it is a call echoed by the victims' families.
"We're sorry for it, but now, nobody wants to take the blame, and that must be very hard for all the people that were left behind," a local woman said to RT.
Silene says she wants to go to Ukraine, because "[their] ashes, small bones are still there."
"We want to thank the people who live there, who helped. [We want to] see the monument. <…> That's where their lives ended. I need to be there."
"Of course we'd like to hear who did it and why. Why? Was it on purpose or by accident? Who and why? I just need to know. I have to know," Silene Fredriks-Hoogzand says quietly.
In the meantime, all that is left for those who lost their loved ones is, "just go on breathing… just go on breathing… and try not to think," Silene says.