2 injured in Budapest explosion, police evacuate central area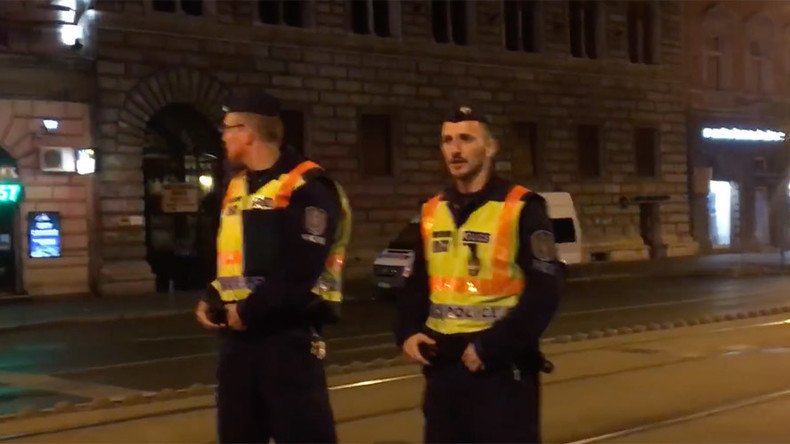 A powerful blast struck a central area of the Hungarian capital Budapest late Saturday. Footage on social media shows a large police presence at the Oktogon intersection. Witnesses have reported several casualties.
At least two people have been injured in the blast, Hungarian Blikk daily reported, citing local emergency services.
The victims are reported by the outlet to be police officers, and have been rushed to a hospital.
Police have cordoned off the busy Octogon intersection in the Hungarian capital, Budapest, with residents of nearby houses and club visitors being evacuated from the area.
There have been conflicting reports about the cause of the incident. Local media reported that the explosion may have been triggered by a gas leak at the premises, citing an unnamed police officer at the scene.
The explosion took place on the ground floor of a shop at the corner of Kiraly Utca (King Street) according to HVG magazine.
A crew of firefighters was called to the scene and they examined the building.
While the cause of the explosion is still under investigation, those living close to its site have departed their apartments, HVG reported.
The outlet cited a witness as saying that he saw a man lying on the ground in the aftermath of the explosion as a crowd fled the scene in panic.
You can share this story on social media: