Build 'giant refugee city' in Libya rather than let them in – Hungarian PM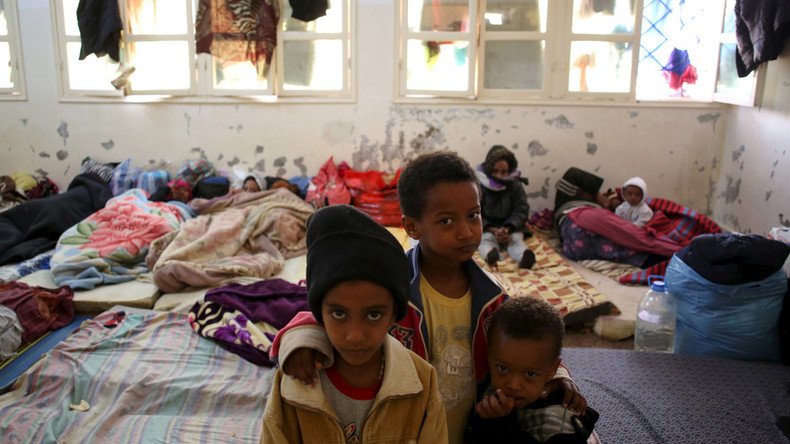 The EU should fund the construction of a giant refugee camp in turbulent Libya and keep asylum seekers there rather than allow them into the EU, controversial Hungarian Prime Minister Viktor Orban suggested.
Speaking in Vienna after a summit of European and Balkans countries on the refugee crisis, he reiterated his scepticism over how Brussels has been handling it so far.
He suggested that Libya should reassume the role as Europe's refugee buffer, which it served before a NATO-backed uprising ousted Libya strongman Muammar Gaddafi before the country plunged into the state of chaos it remains in today.
Under Gaddafi, Libya was a major provider of jobs for foreign workers, who flocked from across the region to earn their share of oil export money.
Now Libya is one of two major paths, through which traffickers smuggle asylum seekers into Europe. While EU negotiated a deal with Turkey, the other transit nation, on curbing the flow of refugees, Libya has no government strong enough to offer Brussels a similar arrangement.
Orban said he doubted Libya could be stabilized anytime soon.
"Unless we preserve Libya as one and stabilise it we cannot create the gigantic refugee city by Libya's Mediterranean coast," he said.
People seeking asylum in the EU could be kept at the proposed facility while their applications are being processed, Orban said. The process is notoriously slow, so even if the suggestion is realized, people would likely to live in this 'city' for years before their requests are considered.
The Hungarian leader was vague about details of his plan, like who would provide security for the giant refugee camp located in a country rife with violence.
Orban is known for his negative attitude towards refugees, who, he said, threaten Hungary's national identity. He objected to a German-led open doors policy towards asylum seekers and took measures to prevent irregular travelers from coming into his country through the Balkans, including erecting a razor-wire fence along Hungary's southern borders.
While being most vocal and strong-worded about the issue, Orban's attitude to refugees is shared in several other eastern-European governments.
You can share this story on social media: