133 bodies recovered after migrant boat capsizes in Egyptian waters (PHOTOS)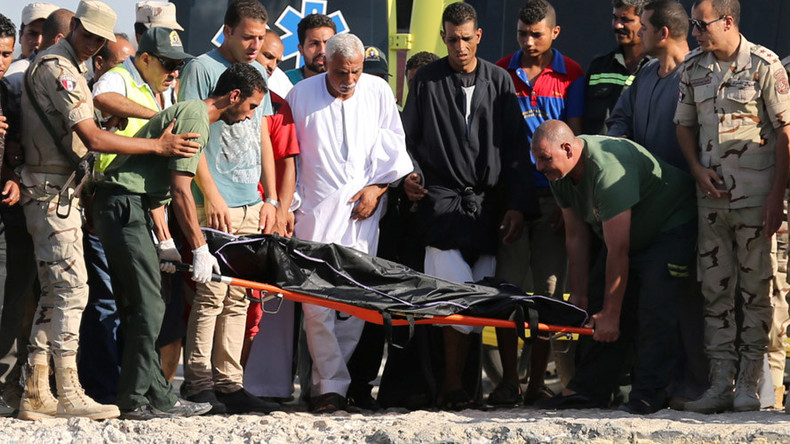 Egyptian authorities have recovered at least 133 bodies from the water, two days after a boat packed with migrants capsized off the country's coast two days ago.
The fishing vessel which had been on its way from Egypt to Italy sank on Wednesday off the port city of Rosetta in the Nile Delta.
"The death toll from the illegal migrant boat that capsized off the coast of Rosetta ... has reached 133," the Egyptian Health Ministry said in a statement.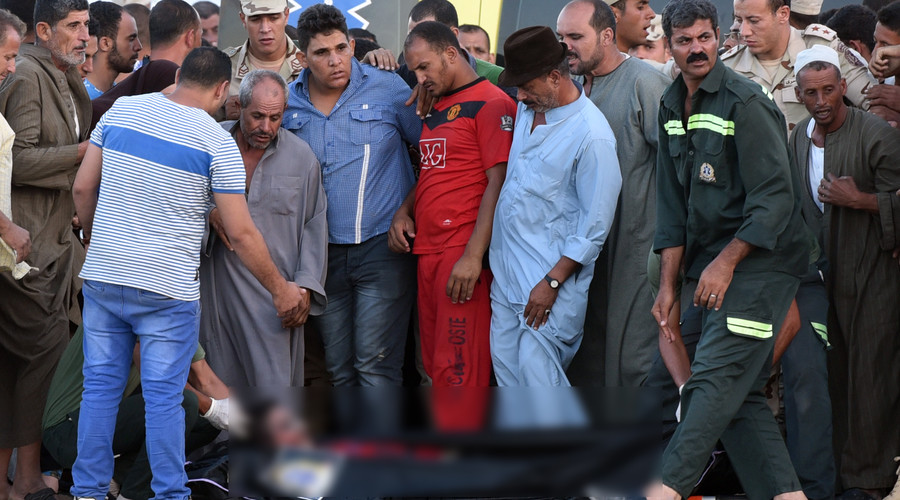 However, the governor of the Beheira region said that 148 bodies have now been salvaged, according to Reuters.
There is no accurate information available about the number of people who had been aboard the boat when it capsized.
Security sources believe that the boat carried almost 600 migrants. However, according to survivors, some 200 had initially been aboard, and smugglers added an extra 50 at the last moment, which was the root of the tragedy.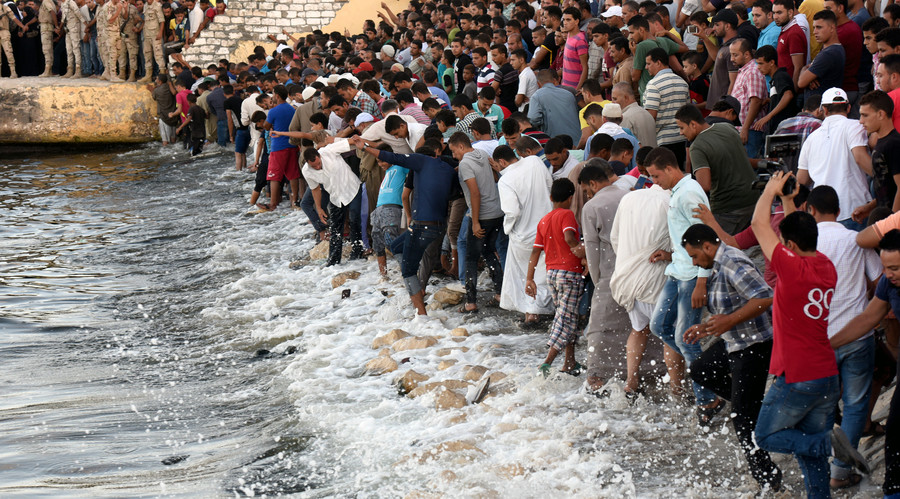 Meanwhile, the fishermen who launched the rescue operation after the incident took place said they managed to save 169 people.
The passengers of the ill-fated boat included residents of Sudan, Ethiopia and Eritrea, as well as Egypt.
Four suspected traffickers were arrested by the Egyptian authorities following the incident.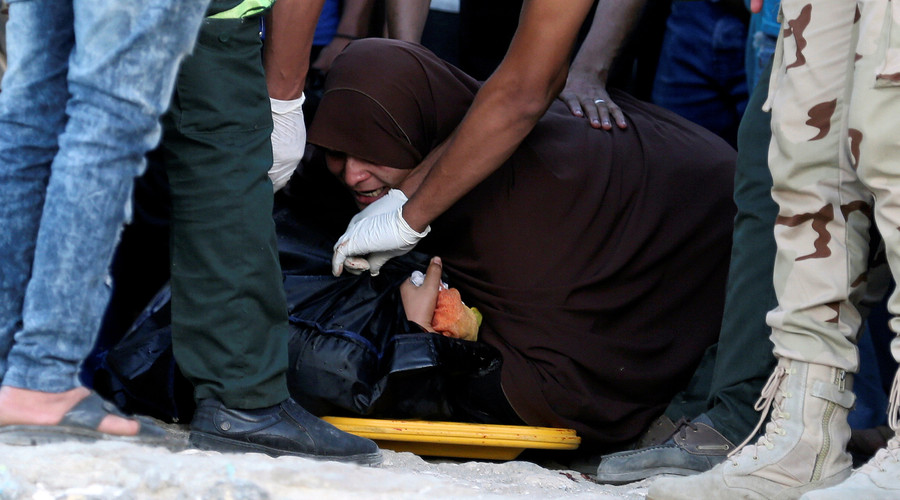 The International Organization for Migration said that over 3,200 migrants have drowned while attempting to cross the Mediterranean this year.
READ MORE: 6 Christian migrants thrown overboard by Muslim captain for 'storm-inciting prayer,' court hears
The fatality rate has risen, despite a decrease in the member of refugees trying to reach Europe, with UN refugee agency (UNHCR) calling 2016 "the deadliest year on record in the Mediterranean Sea."