2,000 teens radicalized by ISIS in France – report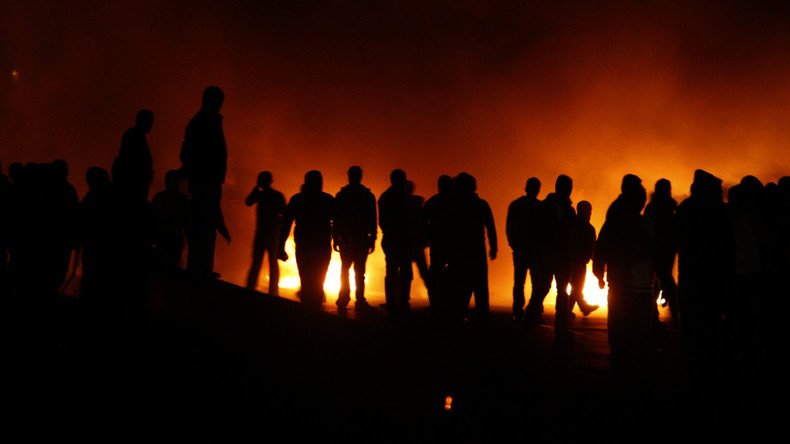 Around 2,000 teenagers have been radicalized by Islamic State propaganda in France, a security source told Le Figaro newspaper, adding that the number of girls embracing jihadist ideology is on the rise.
Since the start of the year, security forces have identified 1,954 young men and women as Islamic State (IS, formerly ISIS/ISIL) terrorist organization sympathizers, Le Figaro reported.
An unnamed high-ranking security service official told the paper that the levels of radicalization among teens in the country have increased by 121 percent compared to January 2015.
Seventeen French youths have been killed fighting for the jihadists in Syria and Iraq, the source added.
According to the official, 37 teens have recently been indicted in France on charges related to extremism and terrorism.
Another trend worrying the authorities is the increasing number of teenage girls sympathizing with Islamic State terrorists, he said.
The jihadists are preying on youths who have psychological problems, who experience difficulties at school, or who are going through a tough time due to their parents' divorce, the source said.
Special recruiting techniques employed by IS make those young men and women an easy target for the radicals, he added.
Broadcaster BFMTV reported that in the first week of September alone four teens were arrested in France for establishing contacts with Islamic State.
They were all recruited by Rashid Kassim, a 29-year-old Frenchman, who contacted teens through social media and encouraged them to stage terrorist attacks.
Earlier this week, French Interior Minister Bernard Cazeneuve said that the terrorist threat in the country is higher than ever before.
The minister added that 300 people have been arrested in France for links to terrorist activity since the beginning of the year.
READ MORE: Quarter of French Muslims favor ultra-conservative form of Islam
France has been on high alert since the Charlie Hebdo terrorist attacks in January 2015 in which 12 people were killed, and the Paris assaults in November of that year, when at least 130 people were killed by Islamic State terrorists.
This year the country was shocked by a tragedy in Nice on July 14 when a truck driven by an IS supporter plowed through crowds during Bastille Day celebrations, killing 84 people.
Also in July, two Islamic radicals murdered Father Jacques Hamel in northern Saint-Etienne-du-Rouvray by cutting the 85-year-old priest's throat.
You can share this story on social media: