North Korea hosts first-ever air show
Published time: 23 Sep, 2016 14:16
Edited time: 24 Sep, 2016 08:29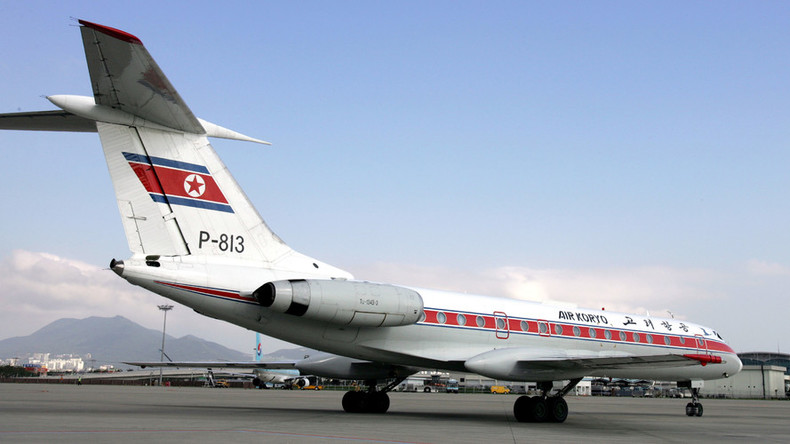 This weekend North Korea is hosting its first-ever air show, which would involve both civilian and military aircraft. Pyongyang hopes to boost tourism by hosting the event.
The air show is to take part on this weekend at the Kalma International Airport in the eastern port city of Wonsan.
The airport is dual civilian and military use and has been recently reconstructed to serve as the gateway for the Mount Kumgang tourist zone, which is one of North Korea's primary international tourism attractions.
The show itself will demonstrate planes of North Korea's only airline, Air Koryo, which has a fleet of aging soviet-made Antonov (An), Ilyushin (Il) and Tupolev (Tu) planes. The airline wants to purchase modern aircraft, which would not be banned from banned from flying over the European Union due to noise pollution regulations.
North Korean military pilots are to fly MiG and Su fighter jets as part of the festival.
The event also includes parachuting performances, a charity lottery organized by the International Red Cross and a host of cultural events like traditional folk sports, a beer festival and fireworks on Sunday.
Pyongyang's continued development of missiles and nuclear weapons resulted in heavy international sanctions, which restricts heavily its international trade. North Korea has few sources of foreign currency. Attracting foreign tourists is one of the ways the defiant country, which held its fifth nuclear test this month, is dealing with the shortage.