5.3 magnitude earthquake strikes China's Sichuan - USGS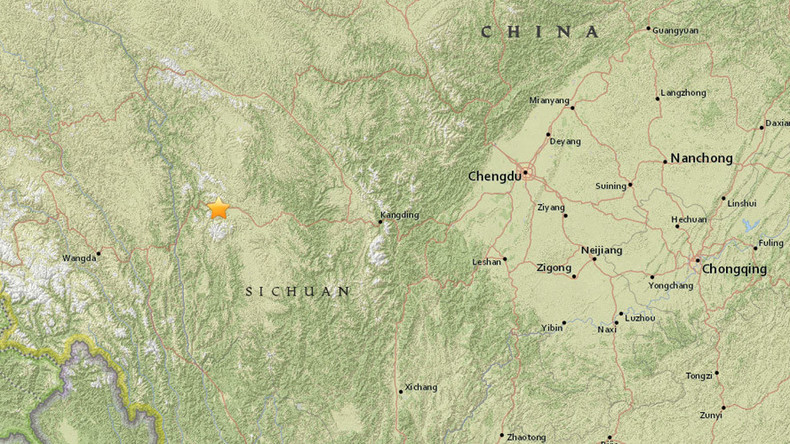 China's central province of Sichuan has been shaken by a 5.3 magnitude earthquake according to the US geological service (USGS).
The data provided by the USGS also says that another tremor, measuring 5.2, hit the same region about 30 minutes earlier.
According to the USGS the latest earthquake had a depth of nearly 25 kilometers, while its predecessor's measured 22.7 kilometers.
As of yet, there is no information on the potential destruction and whether the earthquake has caused any casualties.
The Global Disaster Alert and Coordination System (GDACS) says that the 5.2-magnitude quake is likely to have caused no major damage or civilian casualties.
"This earthquake can have a low humanitarian impact based on the magnitude and the affected population and their vulnerability," a statement on the GDACS website says.
According to the service, which coordinates information for the US, EU and the UN, some 144,000 people are living within a 100-kilometer radius from the epicenter of the quake.
The province of Sichuan suffered a massive 8.0 magnitude quake in May 2008. Nearly 70,000 died and over 18,000 went missing as a result of the natural disaster.
You can share this story on social media: