'Shameful failure': 60,000 refugees stranded in Greece because of EU inaction, Amnesty says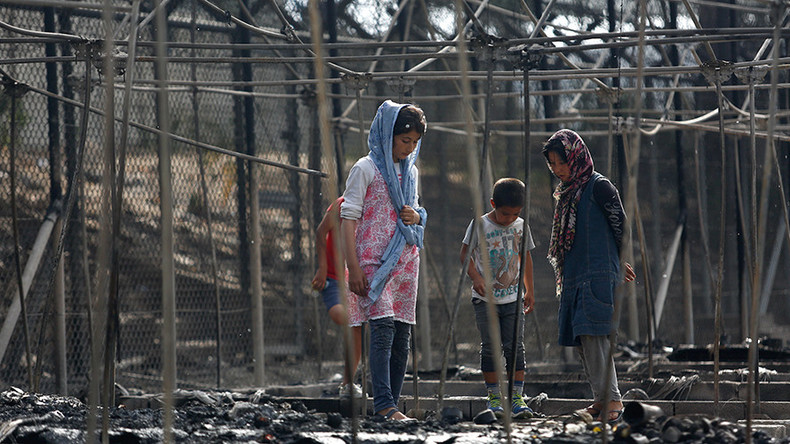 About 60,000 refugees remain stranded in Greece due to the "shameful failure" and unwillingness of EU countries to fully implement the migrant quotas they agreed on last year, Amnesty International has said in a damning new report.
The number of refugees EU states are actually letting in is far less than that stated in their allocated migrant quotas, Amnesty International reported Thursday. As a result of international leaders' "empty promises" and "paralysis," some 60,000 refugees are currently stuck in Greece, the majority in "appalling conditions," the report adds.
In September 2015, EU member states adopted a two-year emergency relocation scheme which listed the specific share of asylum seekers each of the states was to take in from Greece.
Agreeing to spread the responsibility of receiving asylum seekers more evenly, the EU promised to move a total of 66,400 refugees from Greece.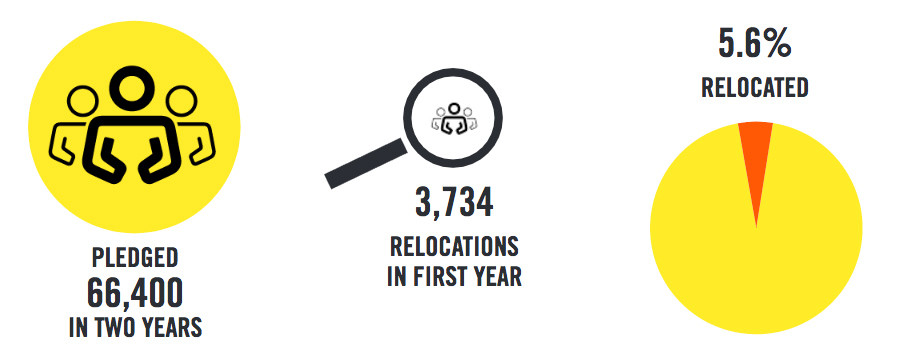 However, according the Amnesty International report titled 'Our hope is broken', the EU relocated only 3,734 people during the first year after agreeing the deal.
"The UK shamefully refused to take part in the program. Austria, Hungary and Poland have not relocated any asylum seekers so far. Belgium, Bulgaria, Czech Republic, Croatia, Germany, Slovakia and Spain have relocated less than 5 percent of the people they pledged to assist," the human rights group wrote in the press release.
READ MORE: Record 10,000 refugees will die this year – IOM analyst
The report says that huge numbers of refugees stranded in Greece are undergoing severe health problems and suffering from acute stress, anxiety and depression. Of the almost 60,000 refugees, only 7,500 are housed in apartments or hotels. The vast majority is living in around 50 camps in conditions unfit even for short-term stay, sleeping on floors for months on end, the report stated. Poor hygiene conditions, harassment or violence, and lack of police involvement to resolve conflicts between migrants are also among the problems.
"Appalling conditions and the uncertainty asylum-seekers feel about their future are fuelling tensions that have erupted into violence in a number of camps. The police, usually citing lack of capacity, rarely intervene to ensure their safety or prevent further violence," the report says, adding that the existing camps are "particularly unsafe for women and girls."
Furthermore, over 1,480 unaccompanied minors are currently living in detention centers or camps across Greece. Of all the minors stranded, only 42 children have been relocated into Europe so far, most of them to Finland, Amnesty International said.
"Greece has become a warehouse of souls – just what its prime minister warned about in March. The appalling conditions facing women, men and children trapped there in limbo is a result of the shameful collective failure on the part of European leaders," said Steve Symonds, refugee program director for Amnesty International UK.
Amnesty International called on the international community to implement its promises and relocate the asylum seekers from Greece as soon as possible. The EU should also increase the number of relocation places, grant humanitarian visas and establish fast-track and accessible family reunification procedures, it stressed.
READ MORE: Thousands evacuated as major fire engulfs Greek refugee camp
"All should be pulling together to deal with a level of refugee migration that is embarrassingly small compared to that experienced by many far poorer countries in the Middle East and sub-Saharan Africa – firstly by implementing their promises to relocate asylum seekers from Greece," Symonds said.
Amnesty concluded the report by saying that solutions to resolving the humanitarian crisis, which is "of European leaders' own making," are there – saying what is lacking is political will from European leaders.
"The mechanisms to distribute asylum seekers across the EU already exist – for example through the EU's internal relocation program or through family reunification rules. But EU member states are, for the most part, either stalling or actively resisting efforts to implement them," the report concludes.