Belgian police officers detained by French counterparts while deporting group of migrants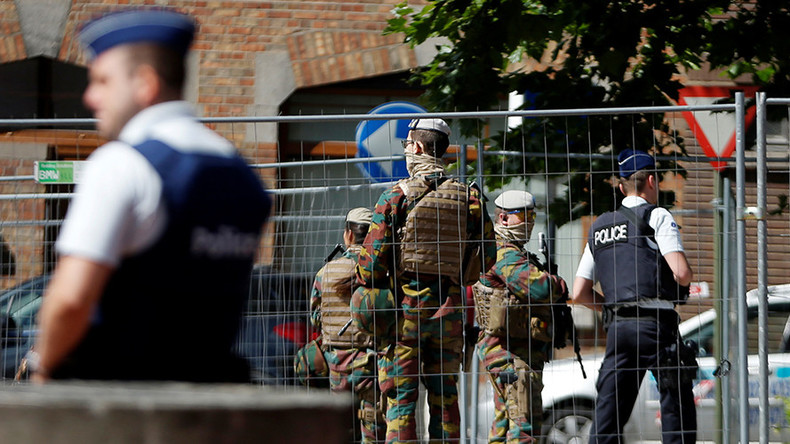 Paris and Brussels appear to be at odds after two Belgian police officers were detained by French authorities while returning a group of migrants to France. The Belgian ambassador has been summoned by France over the detentions.
It all started on Tuesday after a local truck driver alerted the Belgian police about suspicious noises coming from his trailer. On investigation, Belgian police discovered 13 migrants from Syria and Iraq inside.
In February, Belgian security forces re-introduced border controls with France, and have since often picked up refugees and driven them back to the border.
Previously, however, they didn't cross into France – as happened this time.
The two Belgian policemen from Ypres, Flanders, accompanied by 13 migrants - three of them children - crossed the border near the town of Nieppe, seemingly by accident.
There they were detained by French police and were held at the police HQ in the nearby town of Armentiere. They were then questioned for three to five hours, according to reports by French media.
The migrants were taken into police custody in Lille, where the three minors were placed in homes and the 10 adults put in administrative detention while their situation is examined, according to the local prefecture, as cited by broadcaster BFM.
The Belgian police union expressed outrage over the incident, saying the policemen "had passed the border by around 50 meters."
"When you think that they spent four hours without a lawyer and without an interpreter, it should have been noted that these are Flemish officers, because in Belgium we speak three languages. Also, we didn't get a copy of the statement imposed on them," the Belgian police union spokesman said, as quoted by the Local.
The police chief of Ypres, where the detained officers are from, said: "Normally in the procedure, when one is indicted one must still know why… We did not do it to earn money. This is not human trafficking, we were only helping. We did not want to release [the migrants] in a city, where they know nothing, just before dark," as quoted by Belgian media outlet RTBF.
French authorities responded by releasing an official statement, saying the incident doesn't represent general practice between the two countries, and condemning "this initiative which doesn't conform to the usual working practices between France and Belgium."
"Talks are continuing between the authorities of both countries to continue good relations and cooperation, particularly in the area of immigration," a police spokesman for France's northern department of Nord said.
French Interior Minister Bernard Cazeneuve summoned the Belgian ambassador on Wednesday to express the "indignation'' of the French authorities, the ministry press office said in a message to the Associated Press. Cazeneuve also discussed the incident with Belgian Interior Minister Jan Jambon.