'A danger for dinner plates': Top French chefs condemn $66bn merger of Bayer & Monsanto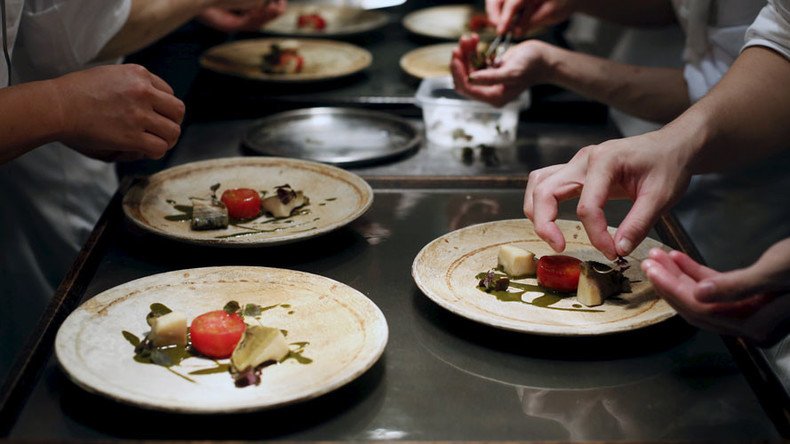 Top French chefs have slammed the upcoming Monsanto takeover by the chemical giant Bayer as a "danger for our dinner plates."
"Without a healthy and quality product, without diversity, a chef can't express his creative talent," the open letter from over 100 chefs read.
"This agrochemical rapprochement is a danger to our plates, but it is also a concern for farmers who see their freedom to plant and grow a particular seed limited," the letter, published on the gastronomy news website Atabula, added.
"Major challenges for our food are currently taking place. No, nature, diversity and quality of our food shouldn't go under the draconian steamroller that is Bayer, Monsanto group."
The prominent chefs included Argentina-born Mauro Colagreco, who is in charge of the famous Mirazur restaurant on the French Riviera, named the sixth best restaurant in the world earlier this year. Michelin chefs Yannick Alleno and Michel and Sebastien Bras also joined the call for action.
The letter was initiated by Atabula's founder and editor, Franck Pinay-Rabaroust, who commended the speedy response of the chefs he asked for help.
"Today they have a media profile, a weight, a speech to hold," said the journalist, a former editor of the Michelin Guide.
German firm Bayer's $66 billion takeover of Monsanto – the biggest-ever deal undertaken by the company – has been criticized by numerous activist groups before, with Friends of the Earth branding it a "marriage made in hell."
READ MORE: Bayer confirms Monsanto takeover with $66bn bid
"This mega corporation will be doing its best to force damaging pesticides and GM seeds into our countryside," food and farming campaigner Adrian Bebb said in a statement, as quoted by the Guardian.

The National Farmers Union in the US joined the cause, saying that the merger and other pending agricultural deals "are being made to benefit the corporate boardrooms at the expense of family farmers, ranchers, consumers and rural economies," as quoted by the Local.
You can share this story on social media: