Bayer may rebrand Monsanto to 'get beyond the reputation thing'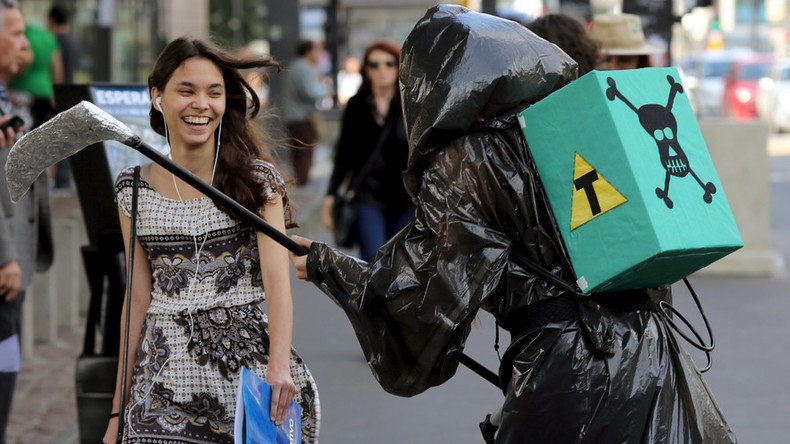 German pharmaceuticals giant Bayer, which last week agreed to acquire GMO maker Monsanto, may get rid of the US company's brand name to improve the firm's reputation.
A Bloomberg article titled, 'Heroin, Nazis, and Agent Orange: Inside the $66 Billion Merger of the Year,' didn't help.
People familiar with internal discussions at Bayer said the aspirin inventor is considering the name change to avoid sullying its reputation. They also said no decision has been made yet, and Bayer's managers could have some time to think it over.
Following the purchase agreement, Bayer CEO Werner Baumann said there's an opportunity for the companies to jointly "get beyond this image and reputation thing" by building on the trust Bayer enjoys in Europe. In May the drug maker was named the world's most reputable pharmaceutical brand by the Reputation Institute.
The $66 billion acquisition deal, which is now being closely scrutinized by antitrust regulators, is expected to be completed by the end of 2017. If the deal goes through it will make Bayer the world's biggest seed and pesticide producer.
Bayer and Monsanto claim the combined companies will have better opportunities to research new products in order to help farmers produce more food. Opponents of the deal argue that will drive up prices for farmers and increase the spread of genetically modified seeds.
Monsanto which is one of the world's leading manufacturers of genetically modified seeds has long been criticized in Europe, with many consumers skeptical of GMO-derived produce.
According to Marc Tuengler, chief of DSW, a German association that advises small investors on proxy votes, the Monsanto deal gives Bayer the opportunity to redeem a tarnished brand and highlight the benefits of the company's products.
"With the right signals, the right decisions, Bayer can show what will be changed," Tuengler said. "Monsanto has a better chance of improving its reputation under Bayer's roof."
You can share this story on social media: