March against Monsanto: Global protests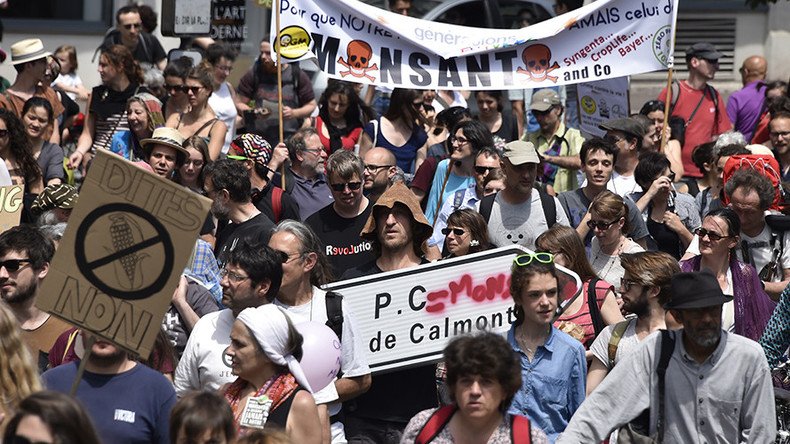 Hundreds of thousands of people are expected to join a worldwide protest against the multinational biotech and agribusiness corporation Monsanto with rallies to be held in as many as 46 countries in various parts of the world.
22 May 2016

01:15 GMT

Over 400 activists marched in Mexico's capital, Mexico City, to protest Monsanto and genetically modified crops. The protesters at the rally, which was backed by Greenpeace and several other civil organizations promoting organic food, carried signs reading "Monsanto, get out of Mexican corn," and "Without corn there's no country."

01:12 GMT

Supporters of Argentina's left-wing Autodeterminación y Libertad [Self-determination and Freedom] party participated in the global march against Monsanto.

01:12 GMT

Hundreds of protesters marched through central Amsterdam waving anti-Monsanto banners.

00:39 GMT

Over a hundred protestors took to the streets of Quebec to join the global march against the biotech giant for the fourth year in a row. The year`s event was held under the slogan "Stronger than Monsanto!""It is true that these are companies that are extremely powerful. But we want to remind the Quebec government that it is it who has the power," said rally`s organizer Ariane Gagnon-Légaré, as cited by Québec Hebdo.