Microsoft wants to 'solve' cancer within decade by turning cells into computers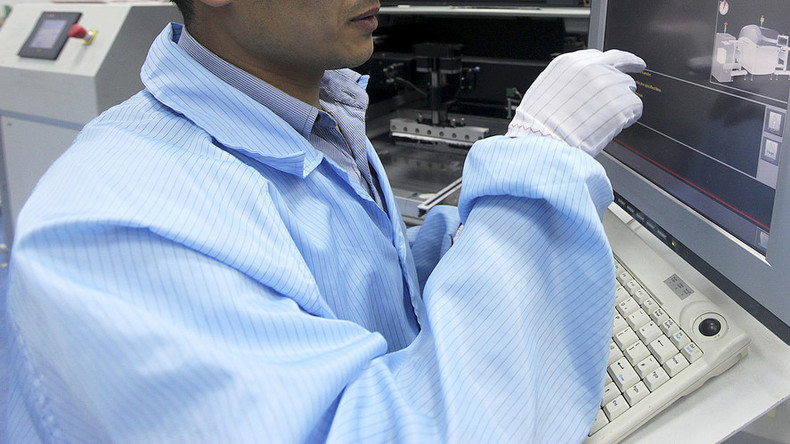 Microsoft says it will be able to "solve" cancer by treating the disease in the same way as a computer virus. The company considers it highly possible to "reprogram" diseased cells once they are turned into "living computers."
The revolutionary idea of finding a "cure" to cancer via computer science seems plausible since the processes that take part inside cells are comparable to those happening in a desktop computer, scientists from Microsoft's biological computation unit said.
"The field of biology and the field of computation might seem like chalk and cheese," Chris Bishop, head of the Cambridge-based lab, told Fast Company.
"But the complex processes that happen in cells have some similarity to those that happen in a standard desktop computer."
Using advanced computing research, some 150 scientists are working on a project aimed at tackling cancerous cells and turning them back to normal at the Microsoft Research lab. Scientists hope to reduce cancer to a "computational problem."
"We're in a revolution with respect to cancer treatment,"said David Heckerman, a distinguished scientist and senior director of the genomics group at Microsoft.
Scientists believe that once cancer cells are made into living computers, it would be then possible to program and reprogram them – in other words cancer would be "solved."
For such purposes the company has recently installed a wet lab in its biological computation unit.
In an exclusive interview with Fast Company, scientists shed light on the two main ongoing projects. The first focuses on computer modeling of processes that occur inside a cell, while in the other scientists are trying to create their own computer models of living systems.
If the projects do work out, scientists say they would eventually be able to control the behavior of cells. Furthermore, it would be also possible to trigger a specific response within a cell which would reverse its decision and turn it back to a healthy state.
Microsoft expects that the solution to "solving" cancer would be ready within a decade.
"It's long term, but… I think it will be technically possible in five to 10 years' time to put in a smart molecular system that can detect disease," Andrew Philips, who leads Microsoft's biological computation group, told the Telegraph.
But for now, the Cambridge team's computer models are assisting pharmaceutical companies in developing medicines. The team is also working on a code that would help compare a living cell to a diseased one to see what happened to the cell and ways to fix it.