IDF kills Palestinian teen after attempted stabbing of Israeli soldier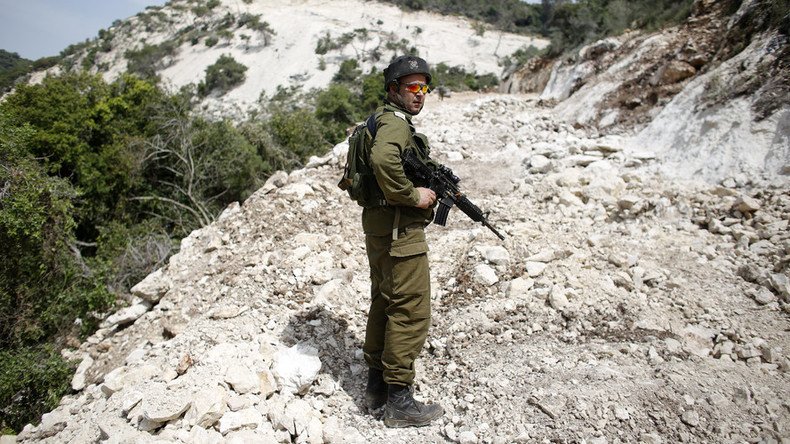 Israeli forces shot and killed a Palestinian teenager who tried to stab a soldier at checkpoint in the occupied West Bank, the army has confirmed. The attempted stabbing is the latest in a recent spate of attacks against Israeli soldiers.
The incident occurred at the entrance to Bani Na'im, a village west of Hebron. The area has been security by Israeli forces in recent months, following earlier attacks by Palestinians.
According to the army, the attacker approached the checkpoint with a knife, attempting to stab an Israeli Defense Forces (IDF) soldier.
"The soldier foiled the attack and subdued the assailant without use of fire," the IDF said in a statement. "Responding to the immediate threat, forces fired at the assailant, resulting in his death."
UPDATE: Assailant armed with a knife attempted to stab an IDF soldier near Hebron. Responding to the immediate threat, forces shot assailant

— IDF (@IDFSpokesperson) September 20, 2016
The Palestinian health ministry identified the teen as 16-year-old Issa Salem Tarayrah.
The Tuesday attack is the latest in a recent surge of violence by Palestinians targeting Israeli forces. Seven alleged attackers – six Palestinians and a Jordanian – have been killed in similar incidents since Friday, and at least nine Israelis have been wounded.
On Monday night, IDF soldiers in Hebron arrested a Palestinian man who tried to stab one of them, the army said, as cited by the Times of Israel. Earlier that day, Israeli troops killed two Palestinian attackers in the West Bank and two Israeli police officers were stabbed near the Old City of Jerusalem.
It comes almost one year after a similar spate of stabbings began in October 2015. Since then, at least 218 Palestinians have died in attacks in the West Bans, East Jerusalem, and the Gaza Strip. Of those, authorities identified 147 as assailants, while others were killed in protests and clashes.
Palestinians have killed least 33 Israelis and two visiting Americans in the attacks, Reuters reported.
However, Palestinians have accused Israel of often using excessive force, claiming that some of those killed had no intention of attacking and posed no threat. In some of the cases, Israel has opened an investigation into whether excessive force was used.
Palestinian leaders say the attackers are acting out of desperation over collapsed peace talks in 2014 and Israeli settlement expansion on territory which Palestinians seek for an independent state. There are currently over 230 settlements housing more than half a million Israelis in the West Bank, East Jerusalem, and the Golan Heights.
You can share this story on social media: