Syrian Army warplane shot down, pilot killed - SANA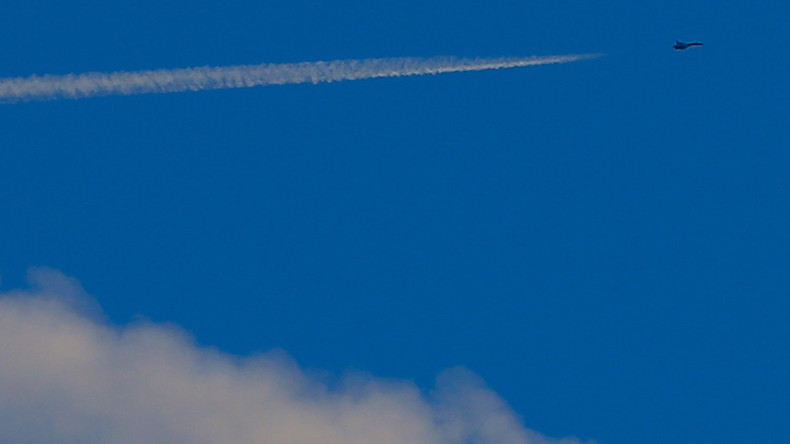 A Syrian military jet was shot down during a combat mission against Islamic State (IS, former ISIS/ISIL) near the eastern Syrian city of Deir ez-Zor, Syrian state SANA news agency reports, citing a military source.
The pilot died in the incident, the source added. The Syrian Air Force carried out "concentrated airstrikes" on IS positions in the Deir ez-Zor neighborhoods of al-Tharda Mountain, al-Orfi and al-Kanamat.
IS has reportedly claimed responsibility for downing the Syrian aircraft on a social media account affiliated with the terrorists.
The incident comes just a day after 62 Syrian soldiers were killed and 100 more injured outside Deir ez-Zor in a US-led coalition airstrike. Syrian SANA news agency reported than an Islamic State offensive started shortly after Syrian Army positions were attacked from air.
The US said that the strike was "unintentional," while Russia said that the actions of the US forces were "on the edge between gross negligence and direct assistance to Islamic State."
The Sunday incident was not the first time a Syrian Army warplane was brought down while carrying out a combat mission. On April 5, a Syrian Su-22 jet was shot down by a surface-to-air missile in Aleppo Province. The pilot was captured by an Al-Qaeda affiliate at that time.
In an incident on April 23, another Syrian military jet was shot down near Damascus and its pilot was captured by Islamic State terrorists, who also claimed that they downed his aircraft.