Report: Dutch experts ignored Russian MH17 experiments, wrong about key parameters of crash (VIDEO)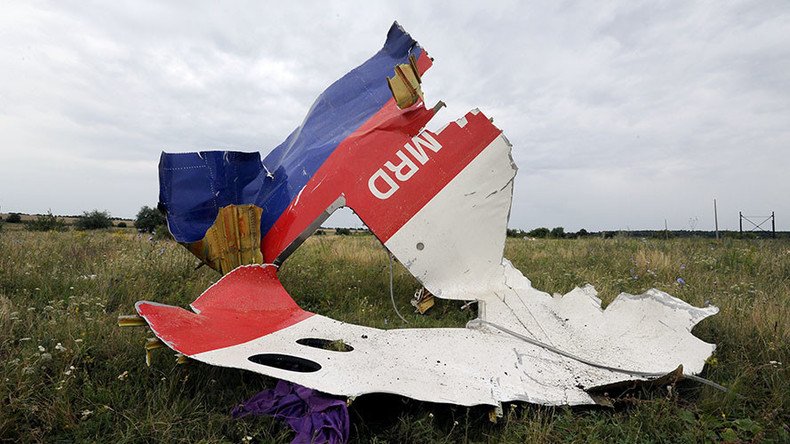 With two weeks before the results of the official investigation into flight MH17 crash over Ukraine in 2014 are announced, a video has emerged summarizing criticism of the international experts for ignoring the vital findings of experiments by a Russian arms producer.
The video, published by the Segodnia.ru website, recalled that as the sole developer and manufacturer of all components of the BUK missile systems, Almaz-Antey held two consecutive experiments to shed the light on what happened to MH17.
A Malaysia Airlines Boeing 777, on its way from Amsterdam to Kuala Lumpur, was shot down over Ukraine's Donetsk Region on July 17, 2014. The lives of 298 people were lost in the tragedy, which took place in an area where Kiev's troops were battling rebels who are rejecting the coup-imposed central power and battling for the establishment of a self-proclaimed Donetsk People's Republic.
Two years after the crash, the official Dutch investigation ruled that the plane was brought down by a Russian-made BUK air defense system, but didn't name the responsible side.
During the test firings, the Russian arms maker attempted to verify or refute the conclusions of the Dutch-led investigation into the tragedy, and revealed that the experts were wrong about the type of rocket that hit the plane, the place from where it was launched and the spot on the jet's cockpit where the explosion took place.
The international inquiry, however, ignored Almaz-Antey's findings in an attempt to "make the events fit the already prepared scenario," the company believes.
The video alleges that the Dutch investigators pointed to the wrong type of warhead, having found just a couple of butterfly-shaped holes on the cockpit of the Malaysian Boeing downed over Ukraine. Meanwhile, one of the experiments by Almaz-Antey with same payload has produced dozens of such holes, which suggests that the international experts made a mistake in establishing the exact type of rocket that hit the plane.
The angle at which Flight MH17 was hit, and therefore the place from where a missile was launched, were also calculated wrongly by the Dutch investigators, Almaz-Antey said.
The plane's cockpit was perforated by destructive agents during the Russian test. But on the debris of the downed Malaysian jet there were plenty of non-penetrating scratches, which indicate that the destructive agents traveled on a tangential trajectory.
The video also draws attention to alleged violations and investigation procedure failures during the MH17 inquiry. Not all of the rubble was collected at the crash site by the Dutch experts, it said. While the collected fragments that contradicted the results that the investigation wanted to achieve were showcased separately from the other parts.
"But these are the debris that can drastically change the perception of what happened" to the Malaysian airliner, the authors of the video stressed.
You can share this story on social media: