German restaurant owner expels Muslim woman over veil row, sparks social media storm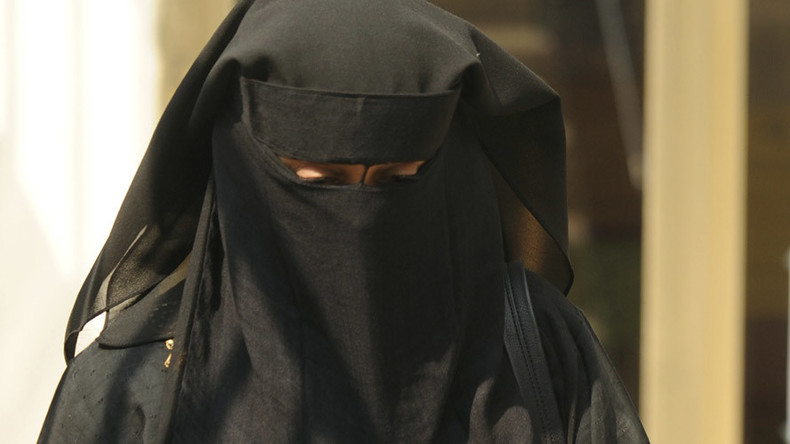 A restaurant owner in northern Germany has triggered a social media storm after expelling a Muslim woman who refused to remove her niqab. The man reportedly received a barrage of "negative comments" on social media for his actions.
The row started last Saturday when a Muslim woman went to the Seekrug restaurant, reportedly to see the local 'Festival of Light', according to the Rheinische Post newspaper. The event attracted over 3,000 people who gathered in and around the restaurant.
Christian Schulz, the restaurant owner, said he had asked the woman to remove the veil and show her face, but that she had refused and "immediately began to rant," leaving the place shortly afterwards.
Following the incident, Schulz was targeted with abusive comments about Seekrug on its Facebook page, with Schulz and his staff reportedly described as "racist" and "neo-Nazi," the newspaper adds.
"What has been written about us was so crazy, even the staff have been insulted," Schulz told the newspaper. He claimed his actions had nothing to do with racism, saying "in times like this one should do the same at an event visited by so many people."
Schulz wrote in a Facebook post that he had to defend his restaurant against "negative judgments" and delete "two of my posts with nearly 800 comments."
The comments on Schulz's Facebook page are now overwhelmingly supportive.
"In a time of Islamist terror it is really necessary to show spreading Islam the limits set by our secular society. Citizens admire you for your courage," wrote Thomas Mueller.
Meanwhile, Schulz strongly denied accusations of being sympathetic to racism, in defense posting an image of him with a black Seekrug chef. German media reported that Schulz employs staff from Nigeria, Ghana, Pakistan and Portugal.
He also told Neue Westfaelische newspaper that he shows the door to far-right visitors wearing Thor Steinar clothing, a label popular among neo-Nazis: "I can do nothing on a street, but in my restaurant I won't tolerate them."
Wearing niqabs or burqas in public is a controversial topic in Germany, following several recent terrorist attacks carried out by perpetrators linked to Islamic State (IS, formerly ISIS/ISIL).
You can share this story on social media: