'Pyongyang will be ashes': Seoul draws up plan to counter N. Korea in case of war – report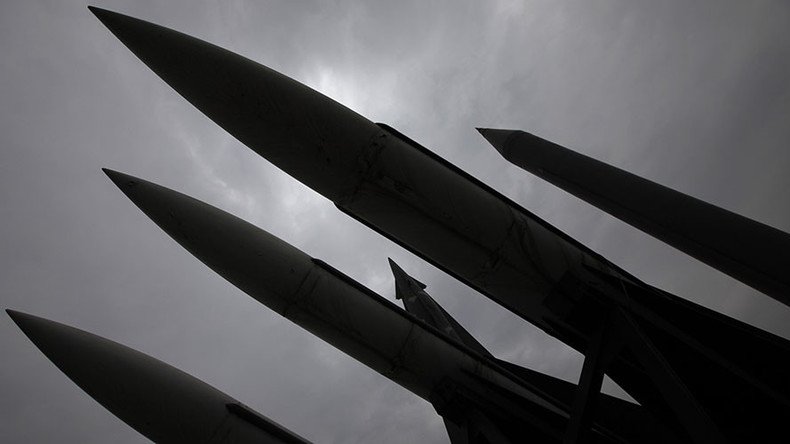 South Korea has reportedly devised a plan to raze Pyongyang, the capital of North Korea, if it shows signs that it intends to launch a nuclear attack against the South. The report comes just days after the North carried out its fifth nuclear weapons test.
"Every Pyongyang district, particularly where the North Korean leadership is possibly hidden, will be completely destroyed by ballistic missiles and high-explosive shells as soon as the North shows any signs of using a nuclear weapon," a military source in Seoul, whose name has not been disclosed, said on Sunday, as cited by Yonhap news agency.
"In other words, the North's capital city will be reduced to ashes and removed from the map," the source stressed further.
The report comes after South Korea's defense ministry introduced the "Korea Massive Punishment & Retaliation" (KMPR) concept to the country's National Assembly in response to Pyongyang's fifth nuclear weapon test, which was carried out last week. The strategy reportedly plans to destroy parts of the North Korean capital if it receives any intelligence that its neighbor is planning a nuclear attack on the South, or in the event that a war actually breaks out.
"The defense ministry's operational concept 'Korea Massive Punishment & Retaliation' is aimed at wiping a certain section of Pyongyang completely off the map," the same source told Yonhap.
The strategy calls for pre-emptive bombing attacks on North Korean leader Kim Jong-un and the country's military leadership using the South's own Hyunmoo 2A, Hyunmoo 2B, and Hyunmoo 3 surface-to-surface ballistic missiles, which have respective hit ranges of 300, 500, and 1,000 kilometers (186, 310, 621 miles), according to Yonhap. As South Korea does not have its own nuclear arsenal, it relies heavily on its Hyunmoo missile arsenal, according to Yonhap's source. The South plans to carry out a number of tests on these missiles by next year.
READ MORE: N. Korea confirms 5th nuke test, claims nuclear missile capability

North Korea confirmed that it had conducted its fifth nuclear test on Friday in an official statement from Pyongyang, in which it also announced that it is now capable of mounting nuclear warheads on ballistic rockets.
In response, South Korean President Park Geun-hye accused North Korean leader Kim Jong-un of "maniacal recklessness" for pursuing the nuclear weapons program despite the severe sanctions already imposed on his country by the UN for repeatedly violating the Nonproliferation Treaty (NPT).
The test was met with rumble not only from North Korea's closest neighbor, but the whole international community. China's foreign ministry issued a statement saying it firmly opposes the nuclear tests, while the Japanese government lodged an official protest with Pyongyang. Moscow said the North is threatening the security of the Korean Peninsula and the entire region, urging it to stop further testing and join the global nuclear non-proliferation regime. US President Barack Obama, in turn, slammed the test as a "grave threat," while calling for new sanctions against Pyongyang.
You can share this story on social media: