Russian director's new Holocaust film lands top award at Venice Film Fest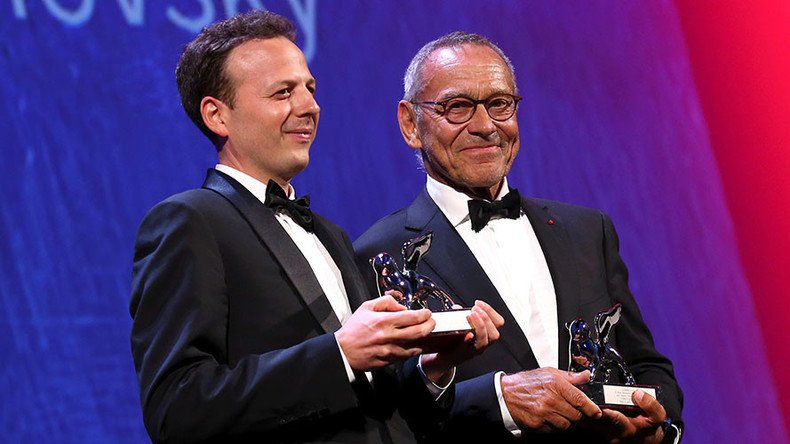 A Russian-German film set during the Holocaust has won the Silver Lion award for Best Director at the Venice International film festival. Paradise tells the story of the relationship between a concentration camp inmate and an SS officer.
Directed by Andrey Konchalovsky, Paradise, a co-production between Germany and Russia, received rave reviews at the festival with renowned film critic Alberto Barbera calling the film "genius" and "even better" than his previous work The Postman's White Nights, which won the Silver Lion in 2014. Variety described the performances in the film as "remarkable."
Russian actress Julia Vysotskaya plays Olga, an aristocrat imprisoned in a concentration camp after housing Jews in occupied France during World War II. In the camp she meets SS officer and old flame Helmut (portrayed by Christian Clauss). The pair rekindle their romance and plot their escape as the war comes to an end.
The award was shared The Untamed, a Mexican horror film. The top prize at the festival the Golden Lion was awarded to Filipino film The Woman Who Left, telling the true story of a wrongly convicted schoolteacher who spent 30 years behind bars.
The festival is seen as a launchpad for the Oscars, with Konchalovsky's name now in the mix as award season begins.
You can share this story on social media: