'Turn off your Galaxy Note RIGHT NOW!' Samsung and Feds urge power down of incendiary devices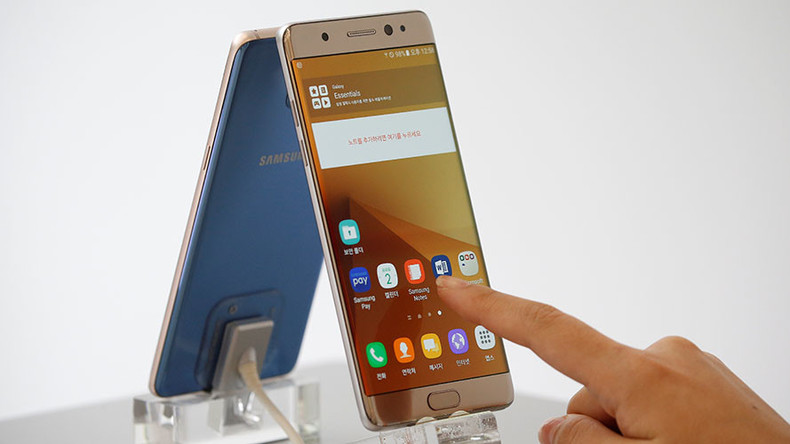 A week after Samsung issued a recall of its latest smartphone, Galaxy Note 7, the South Korean manufacturer is now urging users to switch off their phones immediately, to avoid the risk of immediate battery combustion.
"Our number one priority is the safety of our customers. We are asking users to power down their Galaxy Note 7s and exchange them as soon as possible," said DJ Koh, President of Mobile Communications Business of Samsung in a statement published on the company website. "We are expediting replacement devices so that they can be provided through the exchange program as conveniently as possible and in compliance with related regulations. We sincerely thank our customers for their understanding and patience."
The internet has been filled with videos of the premium model spontaneously bursting into flame, mostly while the battery is charging, but also during ordinary use.
The US Federal Aviation Administration (FAA) has joined individual airlines in advising passengers not only to refrain from using the device on-board, but even stowing it in the luggage.
The US Consumer Product Safety Commission (CPSC) has also requested that users power down their phones, while it is "working cooperatively [with Samsung] to formally announce an official recall of the devices, as soon as possible."
The world's largest producer of mobile phones sold about 2.5 million models of the latest iteration of its tablet phone in ten countries between its release in August, and last week's voluntary recall.
Although most US providers are bundling the phone with a tariff plan, it can be bought separately at just under $900. Market experts are estimating that the battery mishap could end up costing the company up to $5 billion in lost profits, replacement costs, and engineering adjustments.
For its part, the South Korean manufacturer says that it has found only 24 instances of spontaneous combustion, and that the technical fault with lithium-ion batteries exists in fewer than 0.1 percent of the handsets.
"Samsung has identified the affected inventory and stopped sales and shipments of those devices," said the company, though it has not been able to determine which exact production batches have the fault, though China is one country that has been spared a recall, due to Samsung using a different supplier there.
Samsung shares fell to their August values due to the bad publicity over the past week, but the company is continuing to trade near its historical maximums, and is valued a shade under $200 billion.