Almost 1,500 underage refugees arrived in Germany married, one fourth 14yo – report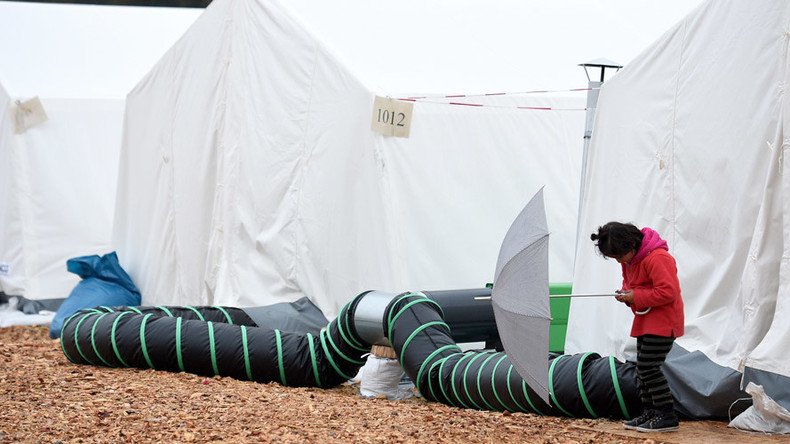 Some 1,475 minor refugees, mostly girls, have arrived in Germany already married, the majority of whom come from Syria, Afghanistan, and Iraq, an official report cited by German media says. Almost one in four are reportedly less than 14 years old.
The numbers from the government migration office were released in the Westdeutsche Allgemeine Zeitung (WAZ) newspaper on Friday.
According to data collected in July of this year, some 1,475 refugee minors were recorded by the migration office as married. The usual minimum age for marriage in Germany is 18, but an exception can be made for 16-year-old children if they have their parents' permission.
READ MORE: No more polygamy & underage wives for immigrants, says German minister
The majority of married minors arrived from Syria (664), Afghanistan (157), Iraq (100), Bulgaria (65), Poland (41), Romania (33), and Greece (32), the report says. Girls make up the majority – at least 1,152.
The document states that 994 minors are between 16 and 18 years of age, while 361 are under 14 years old.
READ MORE: Some 9,000 refugee children reported missing in Germany
Only 26 of the children have permanent residence permits, while some 516 minors have temporary residence permits, the report adds.
The problem of underage migrants arriving married in Germany not new. In June, the state of Bavaria confirmed that there were 550 brides aged under 18, and 161 under 16, living among asylum seekers that arrived in the recent migrant wave.
A government report from 2012 revealed that more than half of all Muslim marriages in Germany involve a bride under 18.
More than one million refugees moved to Germany in 2015 under Chancellor Angela Merkel's open door policy, and the country is expecting an estimated 300,000 new refugees this year.
Germany isn't the only European country with "child brides" issues. In February of this year, similar cases were also reported in Norway, where at least 61 minors, several under the age of sexual consent, were married at the time they applied for asylum in Norway, according to government figures for 2015. It was later revealed that child brides were being allowed to stay with their older husbands in Norwegian asylum centers.
Dozens of young female asylum seekers were also discovered living with older men in Danish refugee centers and, in March of this year, at least 70 married girls under the age of 18 were found in asylum centers in Sweden, including in major cities like Stockholm and Malmo.
You can share this story on social media: