Humanitarian crisis looms as Afghan refugees pressured out of Pakistan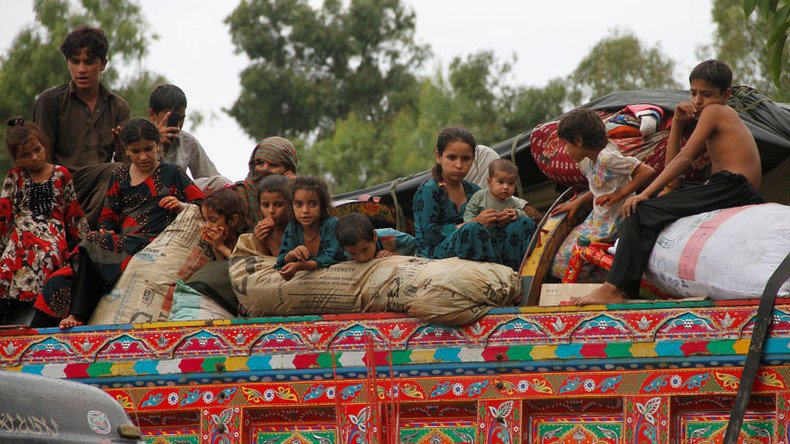 Afghanistan may soon experience a serious humanitarian crisis, as some 600,000 refugees are expected to return by year's end from neighboring Pakistan, where they are facing increasing pressure, the International Organization for Migration warned.
The flow of refugees from Pakistan to Afghanistan is skyrocketing as Afghans "are fleeing increased incidents of violence, arbitrary arrest, detention and other forms of harassment," the IOM said in a statement on Friday.
"Given as little as 48 hours to leave, they are hard pressed to sell off assets and pack up their homes and possessions. In some instances people arrive with little more than the clothes on their backs. They are entering a country wracked by violence, at the peak of the annual surge in conflict, which together with the imminent onset of winter makes them especially vulnerable," the organization said.
Earlier on Wednesday, the UN appealed for an extra $150 million to provide shelters, food, and medicine to returning Afghanis for the next three months.
The number of registered Afghan refugees leaving Pakistan has surged in the past three months from 1,250 in June, to 67,057 in August, according to UN figures. The number is expected to rise further after the Muslim Eid festival ends in mid-September. The returnees put added pressure on resources, which are already stretched by some 221,000 internally displaced people in Afghanistan.
Pakistan had been a safe haven for hundreds of thousands of Afghan refugees since the 1980s, when Afghanistan was invaded by the Soviet Union. There are about 1.5 million registered Afghan refugees living in Pakistan, and an estimated one million illegal immigrants.
Islamabad has recently begun enforcing long-ignored rules limiting the freedoms of refugees, including prohibitions on living outside of designated camps, running a business, or owning real estate, the Economist reported. The bank accounts of refugees, as well as their mobile phone SIM-cards, are being shut down. Starting in mid-November, Afghans wishing to remain in Pakistan are expected to get visas.
"We cannot overestimate the seriousness of this situation," IOM Chief of Mission and Special Envoy to Afghanistan, Laurence Hart, said this week. "The situation is dire and we expect it to become far worse as winter approaches."
Afghanistan remains in turmoil, as the US-backed government in Kabul has been unable to take full control of the country and is constantly challenged by the militant Taliban movement.
You can share this story on social media: