Far-right mayor claims real French people are 'European, white, Catholic'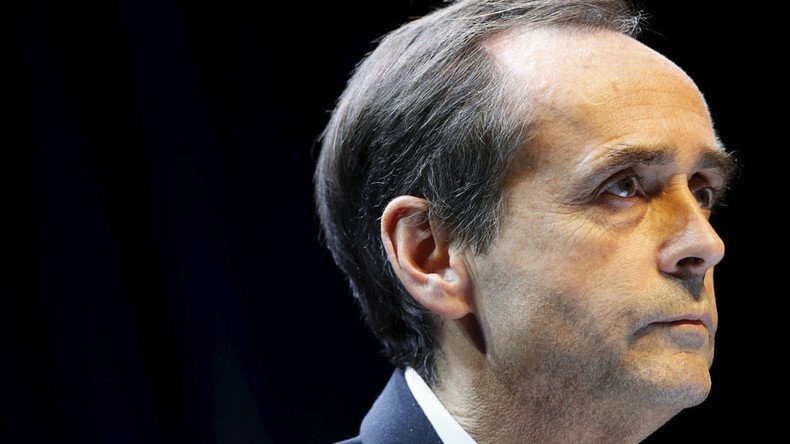 A far-right mayor in France has made headlines for his anti-Muslim rhetoric once again, saying that being French means being "European, white, and Catholic." Now, an anti-racism organization has announced it is taking legal action against the politician.
Robert Ménard, the far-right mayor of the southern French town of Béziers, told French news channel LCI that being French means, "in the words of Charles De Gaulle, being European, white and Catholic."
He went on to complain that 91 percent of children in some French schools are Muslim.
READ MORE: Court on Corsica backs mayor's burkini ban
"Naturally, that is a problem," he said, adding that there are "thresholds in tolerance."
Responding to the mayor's inflammatory comments, anti-racism organization LICRA announced on Twitter that it has submitted a complaint to the Prosecutor's Office, accusing Ménard of hate speech.
LICRA president Alain Jakubowicz said the mayor's comments "beat the record of shame and stupidity," Express reported.
It's not the first time that Ménard, a former journalist, has found himself in hot water as a result of his actions and statements.
In December, the National Front politician slammed a group of Muslims who, in a symbolic gesture of unity, had stood guard at a local cathedral during midnight mass at Christmas.
"It is like letting the fire-starters extinguish the flames," Ménard told RT, calling the Muslims "predators" and "pyromaniacs."
Just months prior, in September of 2015, a video emerged showing Ménard storming the squats of Syrian refugees, telling them they were "not welcome in this town." He arrived at the residences alongside police and an armed guard.
In May of 2015, Ménard was criticized by the country's education minister after his administration compiled a list of school pupils' names to see how many of them were Muslim – despite a French law prohibiting authorities from keeping statistics based on people's religion or ethnicity.
The relationship between local French governments and the Muslim community has become tense, particularly since several French resort towns enacted a ban on burkinis – the full-body swimsuit worn by some Muslim women adhering to ultra-conservative interpretations of Islam. France's highest administrative court, Le Conseil d'Etat (the State Council), later ruled that such bans violated basic freedoms.
You can share this story on social media: