World top military bands take over Red Square for colorful festival (360 VIDEO)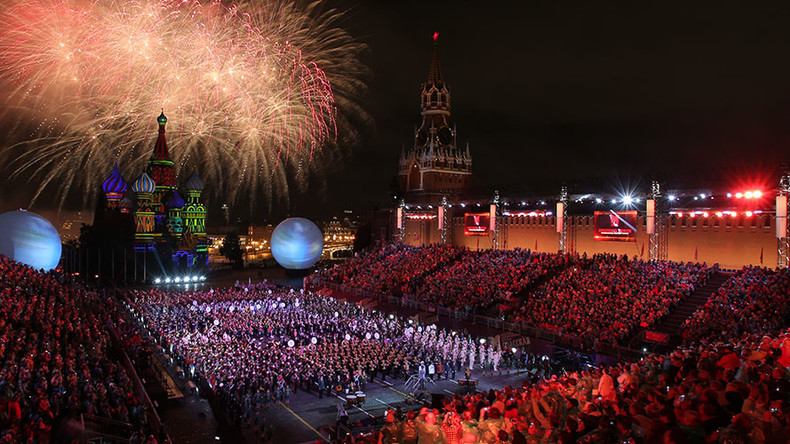 It's been loud and bright right by the Kremlin walls, but Moscow's military band festival is now over, leaving thousands of fans sad and desperate for next year's round. RT's 360 VR footage gives you a hint as to why this event is not to be missed.
For the whole week, Moscow's main square was transformed into a historic stage for some of the world's best military and classical music, which was performed live for an audience of thousands near the iconic Spasskaya Tower. Where better to listen to some of the grandest marches intertwined with pages from world history.
360 videos are best viewed in desktop browsers or in the YouTube app.
While it's difficult to convey the live orchestral sound, the latest VR technology shows how artists peacefully fought for the hearts of the audience with dance, light, and pyrotechnic shows, as well as performances including weapons, giving an idea of the scale of the event and just how fabulous the whole thing is.
This was the ninth year of the festival, and 20 bands from 12 European and Asian countries took part. The spectacle was marked by a parade put on by the honor units of heads of states and featured military bands playing right in the heart of Moscow.
You can share this story on social media: