Afghan forces end 11-hour siege after terrorists storm charity NGO in Kabul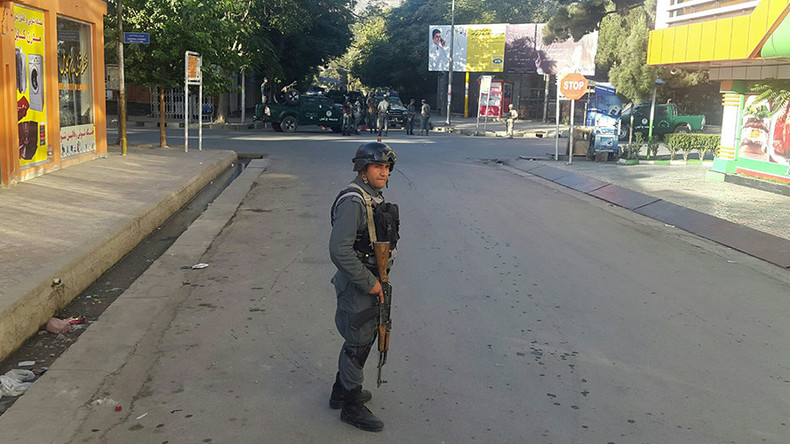 Afghan security forces ended an 11-hour standoff in central Kabul after terrorists attacked a US-based humanitarian agency, CARE International, setting off a car bomb in front of the office and storming the building.
"The police Special Forces operation has ended, the terrorists who attacked the Care organization last night have been killed," spokesperson for the Interior Ministry, Sediq Sediqqi, said on Twitter.
In a separate post, he claimed police killed all three attackers, while stating that one civilian had been killed and six more wounded. 42 people, including 10 foreigners, were rescued, according to Sediqqi.
No group has claimed responsibility for the attack yet.
Founded in 1945, CARE International is a humanitarian agency based in the US city of Atlanta, Georgia. The organization says its program in Afghanistan "strives to strengthen self-reliance while promoting basic human rights, good governance and social, economic and gender equality."
It happened mere hours after some 35 people were killed and over 100 more wounded when Taliban suicide bombers detonated two bombs close to the country's Defense Ministry.
An army general and two senior police commanders were among the dead, Reuters reported citing a Defense Ministry official, the other victims being security forces personnel and civilians.
READ MORE: 30 killed, dozens injured in twin blasts near Afghan Defense Ministry – authorities