Emailed terrorism attack threat cancels classes at several schools in German city of Braunschweig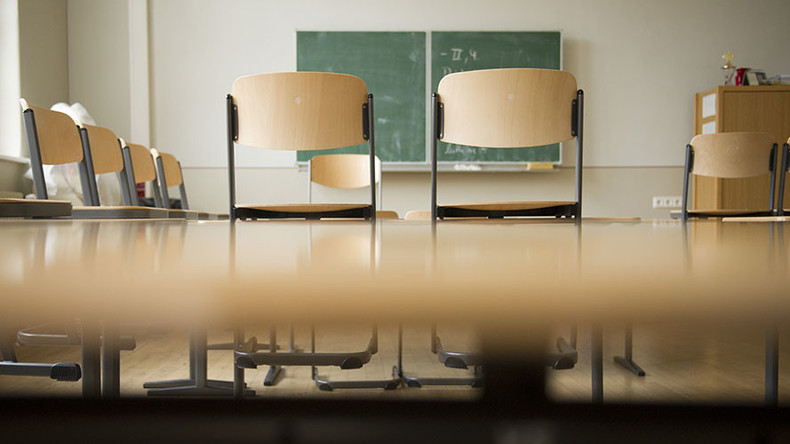 Classes in nine schools in Braunschweig, a city in the German state of Lower Saxony, have been canceled following threats of terrorist attacks, sent by email overnight.
"The time when the attacks were supposed to take place has now passed," police spokesman Joachim Grande said, as cited by N24 news outlet.
The email threatened that the attacks would take place at 9am.
At least nine Braunschweig schools received the threats.
Classes were canceled in high schools, as well as corresponding elementary schools in the city, Braunschweiger Zeitung reported.
READ MORE: Refugees did not bring Islamist terrorism to Germany – Merkel

By 10am, most schools had been completely cleared.
Even parts of the District Court have been evacuated as a precaution.
"There is no indication so far that something will happen. All is calm. There was an abandoned suitcase at one of the schools, but it contained a trumpet," Grande added.
Police are currently attempting to determine who sent the message. The exact content of the letter was not initially made public.
Police said the evacuation procedures were successful, as the students had been sent home prior to the start of classes.
Local media report that many schools, daycare centers and simply worried parents have contacted the police department following the news of the threat, asking if they should be worried. The authorities issued an official press release, attempting to calm the residents.
"If there were no threats received by individual schools or daycare centers and the police have not made contact with the facilities, there is no reason to cancel classes or evacuate. Nevertheless, the schools and daycare centers are asked to immediately notify police and the city's authorities should such threats be received," the press release stated.
The German public has been on high alert following a string of attacks targeting citizens in July, some of which were claimed by Islamic State (IS, formerly ISIS/ISIL). Many blamed these attacks on Chancellor Angela Merkel's welcoming policy towards asylum-seekers, as most of them were carried out by immigrants.